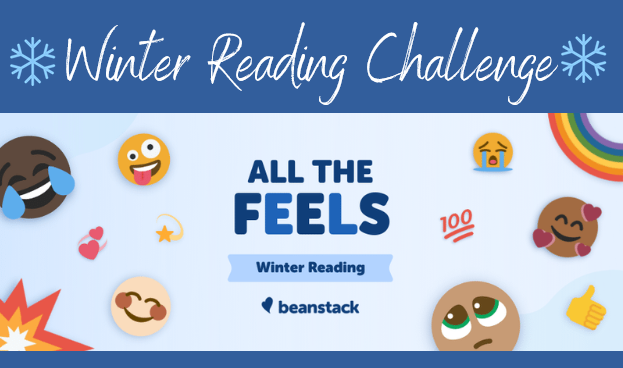 Dec 1 – Feb 28, all ages are invited to participate in our Winter Reading Challenge!
Experience all the feels this winter! Learn about the history of emojis, explore the importance of emotions, & discover fun activities to express yourself fully. Earn emoji-themed badges for logging your reading, completing activities, & submitting book reviews. Log at least 600 minutes & earn an emoji keychain prize! Claim your prize at either desk at the library.
Use the free Beanstack Tracker app to log your reading or visit wjnlib.beanstack.org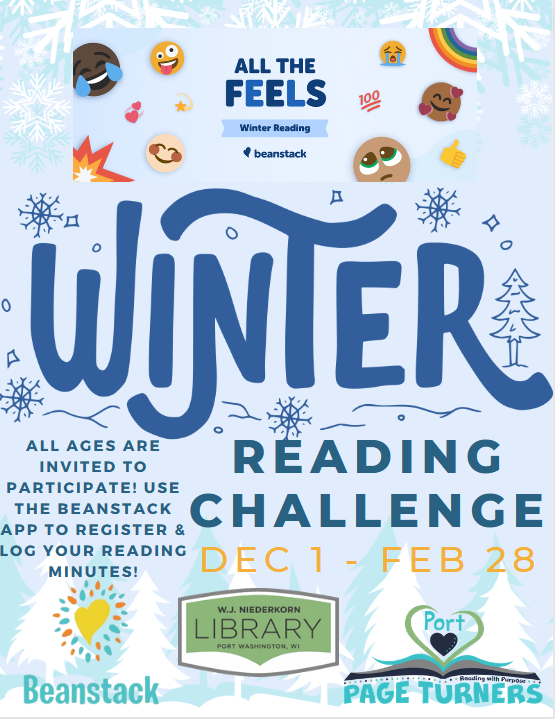 Questions or comments? Please contact Head of Youth Services, Jamie Mercer ( jmercer@monarchlibraries.org), or Adult Services Librarian, Alyssa Strzyzewski (astrzyzewski@monarchlibraries.org), or call the library at 262-284-5031.