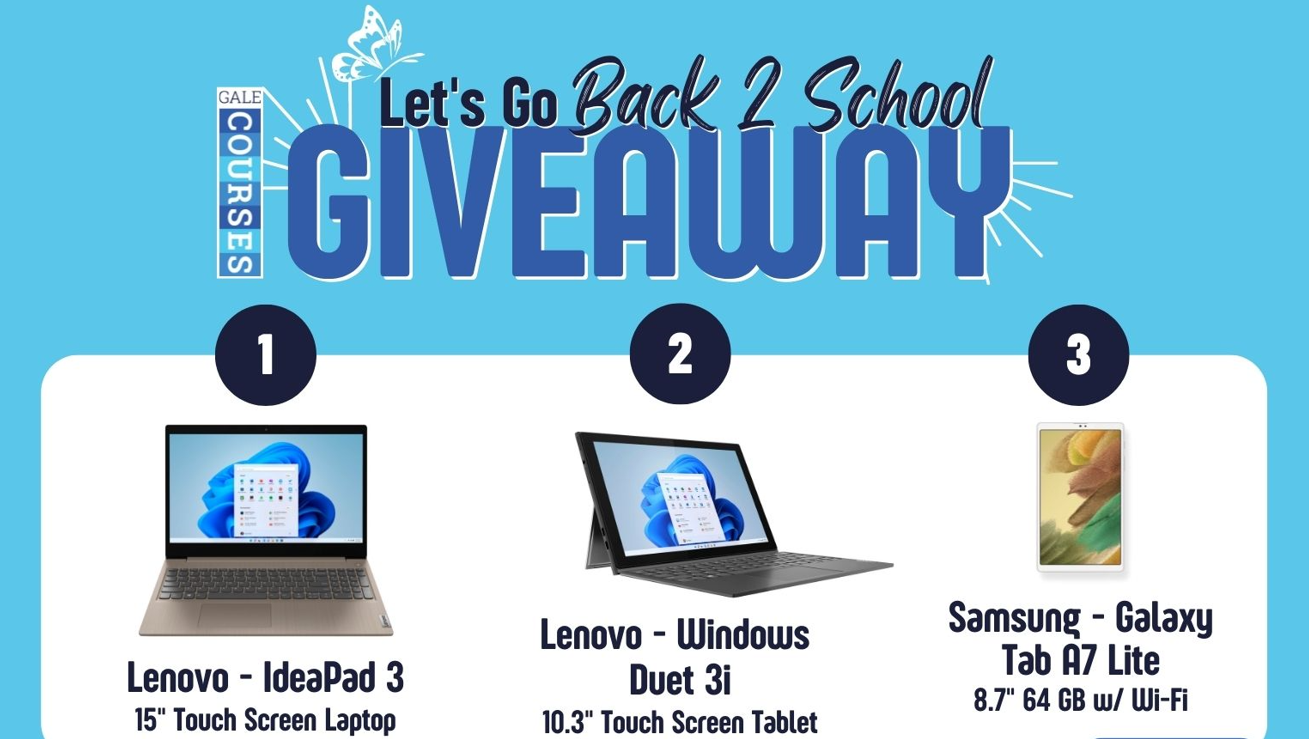 Want to win a new laptop or tablet? Your local Monarch library (us!) and Monarch Library System have an exciting opportunity for you to do just that. Enter the 'Let's Go Back 2 School Giveaway' for your chance to win!
Let's Go Back 2 School Giveaway: Aug 1 – Sept 21, 2022
Library users ages 12+ who enroll in a free online Gale Course with a current library card will be entered in a drawing for 1 of 3 great prizes. Course start dates must be Aug 17 or Sept 14. Within one week of the course start date, enter your classroom and show activity (minimum of 2 hrs). Once you have completed these steps, you will be automatically entered in the giveaway! Winners will be notified by Sept 30, 2022. The prizes include a Lenovo –IdeaPad 3, 15" Touch Screen Laptop, a Lenovo Windows Duet 3i – 10.3" Touch Screen Tablet with Keyboard, and a Samsung – Galaxy Tab A7 Lite 8.7."
For full giveaway details visit meadpl.org/monarch-giveaway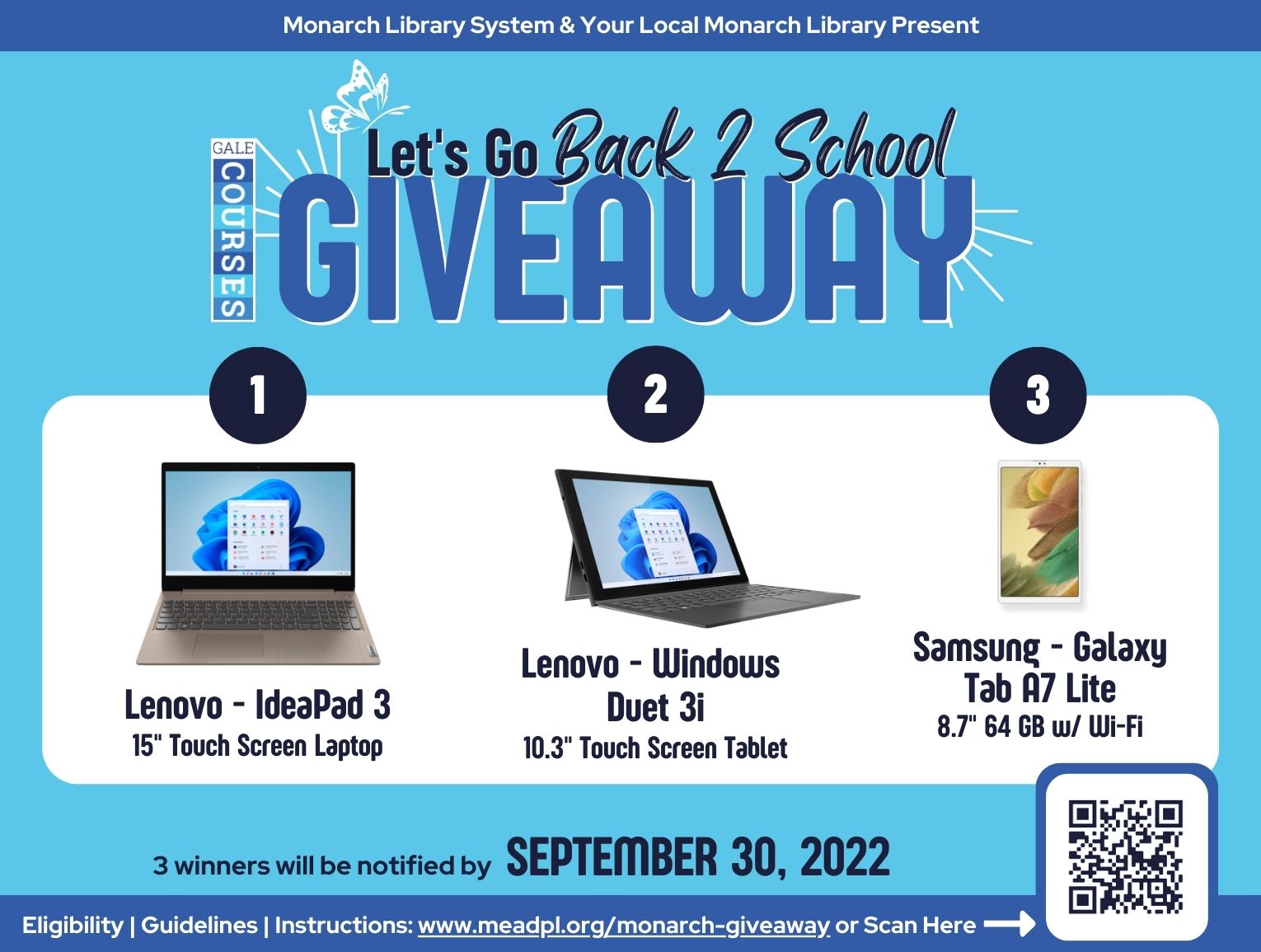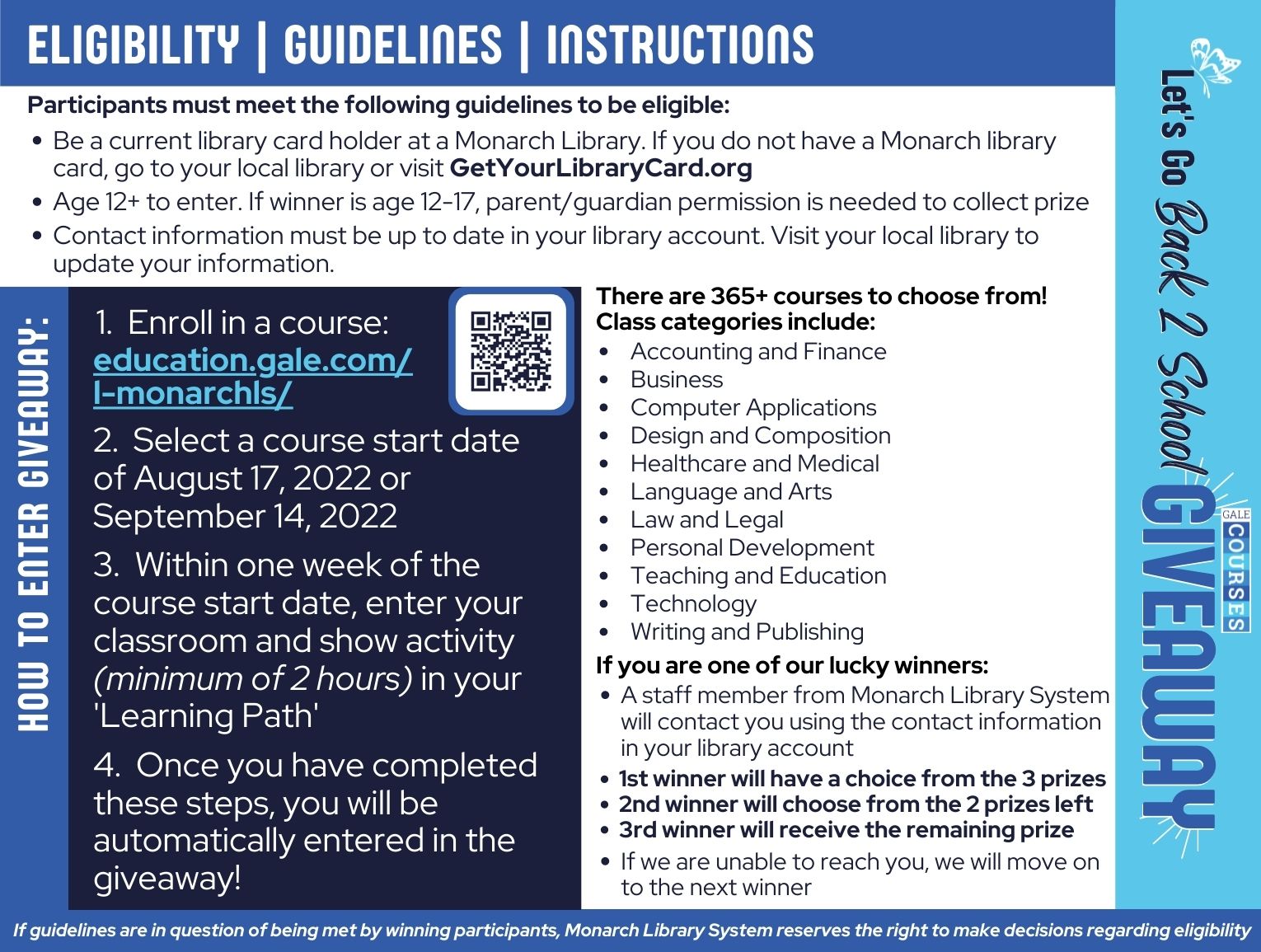 Search for a course to take and get entered into the giveaway: education.gale.com/l-monarchls/
Good luck at being one of our 3 lucky winners! And no matter what, everyone can enjoy this Back 2 School lifelong learning!