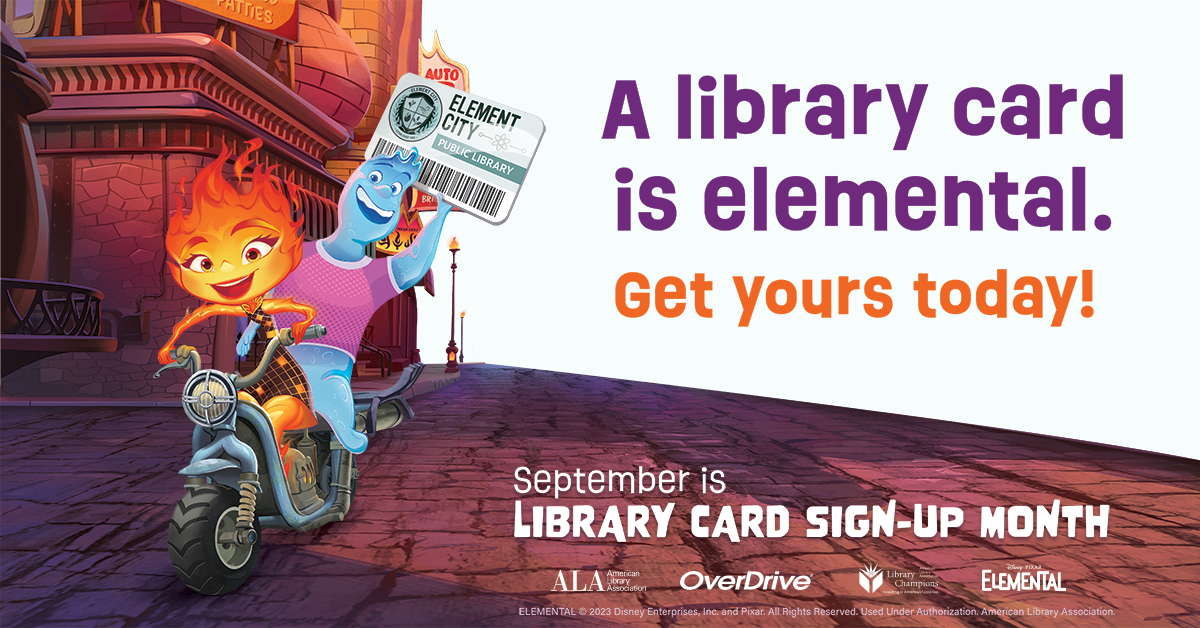 Get in Your Element this September—sign up for a library card! From borrowing books, ebooks, and adventure passes to getting homework help, learning new skills, or attending storytime, a library card helps you do more of what you enjoy.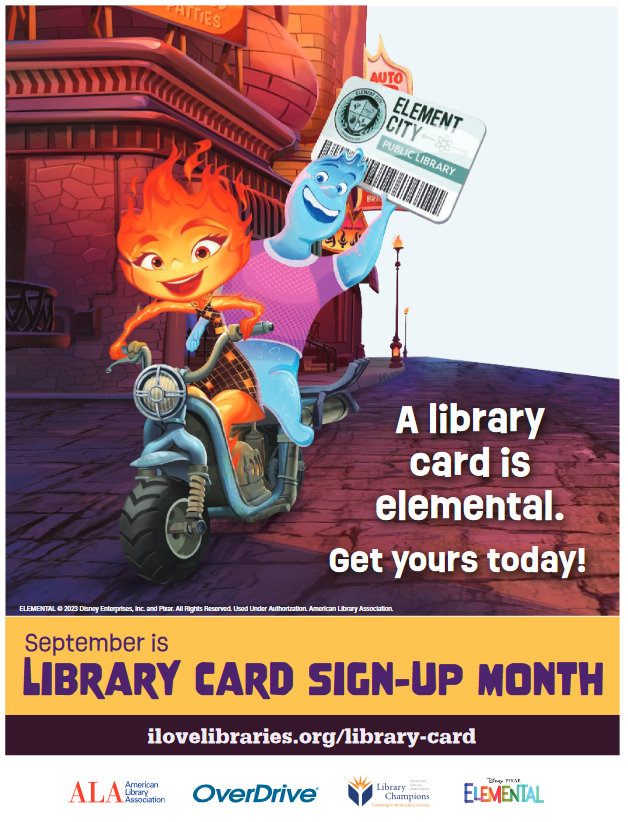 How to get a card
Stop by the library and fill out a brief form. You'll also need photo ID and proof of address (can be on your ID or a piece of mail such as a utility bill). For kids (age 17 and younger) getting cards, a parent/legal guardian must be present to sign the form.
Your first library card is always free! If you've misplaced yours, it is $3 for a new one.
Get a jump start on getting a card by filling out the form online (you'll receive a temporary barcode to start placing holds and checking out ebooks).
Free stickers
All ages are invited to stop by our upper floor desk this month and spin the prize wheel for a free, vinyl sticker! Put it on a water bottle, laptop, or wherever to help get the word out about getting a library card!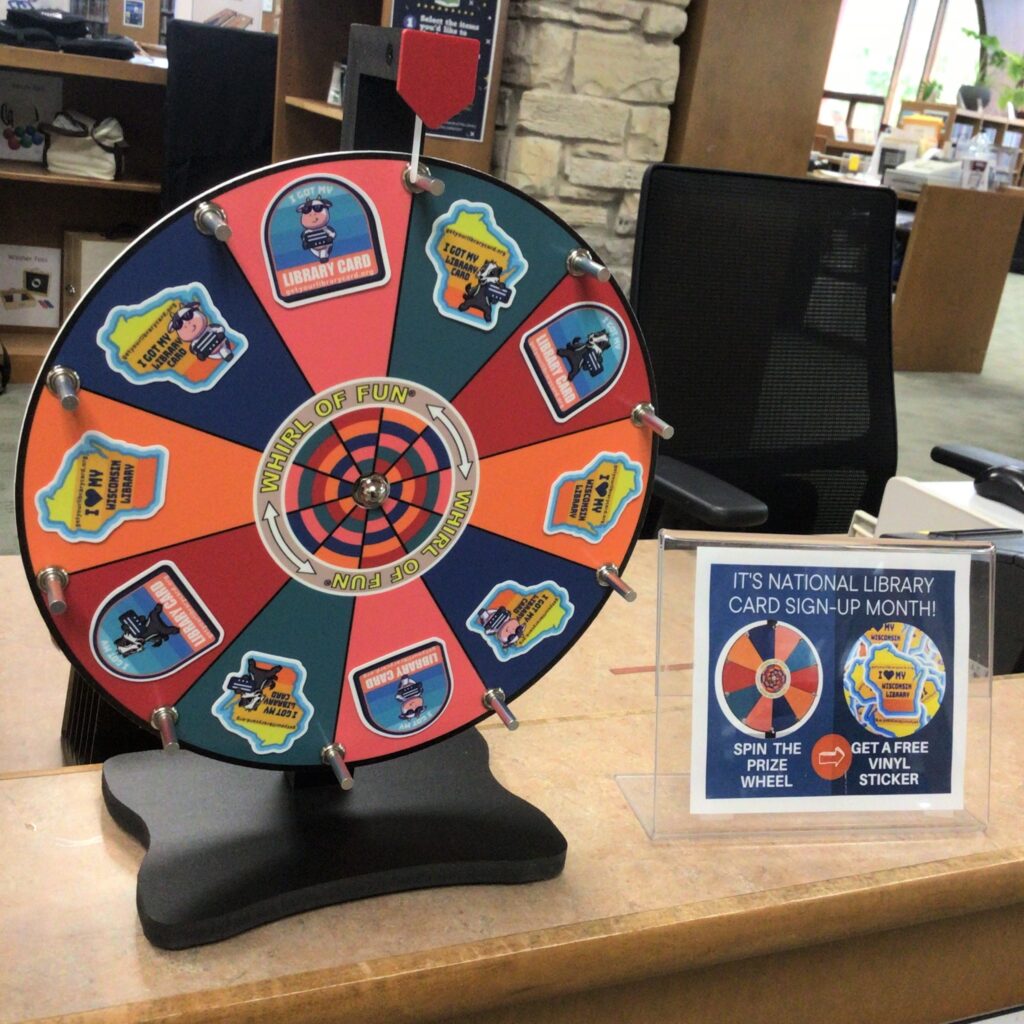 Bingo and reading challenge
We also have fun bingo and reading challenge slips available for anyone to take – located across from the upper floor desk. Help yourself!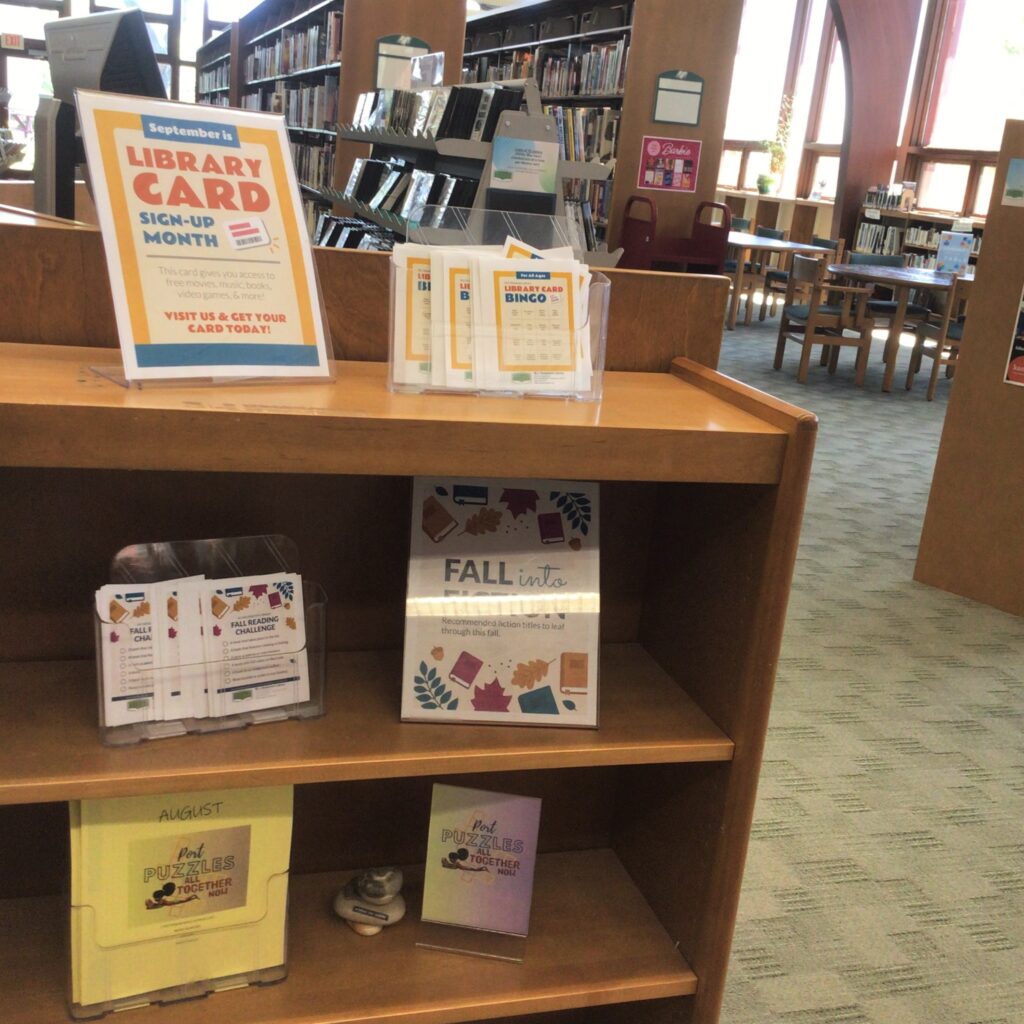 Happy Library Card Sign-up Month – be sure to tell your family and friends about getting a library card…it's elemental!