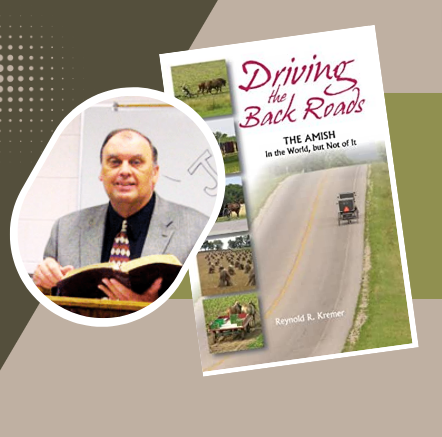 Date: October 14th
Time: 9:30am
End Time:11:00am
Location: Library Community Room
Author Talk with Reynold Kremer
Reynold R. Kremer has written many Bible studies for churches and schools as well as curriculum for children's vacation Bible school and Sunday school. For 15 years Mr. Kremer served as a Christian school principal and has been employed as a writer and marketing director for Kremer Publications of Butler, Wisconsin. Reynold Kremer has since retired, yet keeps his schedule busy writing and presenting lectures on the Amish people. Kremer's Driving the Back Roads gives insight into the fascinating world of the Amish, Hutterites, and Old Order Mennonites. This is a great book for pastors, teachers, church libraries, or anyone interested in the Plain People. Here you will find the answers to the puzzles of the Amish as you explore their Anabaptist history, their family lives, and their religion. Hear Mr. Kremer speak about this and more of his books at the library!
This event is co-sponsored by the Port Washington Adult Community Senior Center and the W.J. Niederkorn Library. REGISTER by calling the Senior Center at (262) 284-5821. This event will take place in the Community Room at the W.J. Niederkorn Library on Friday 10/14 at 9:30am.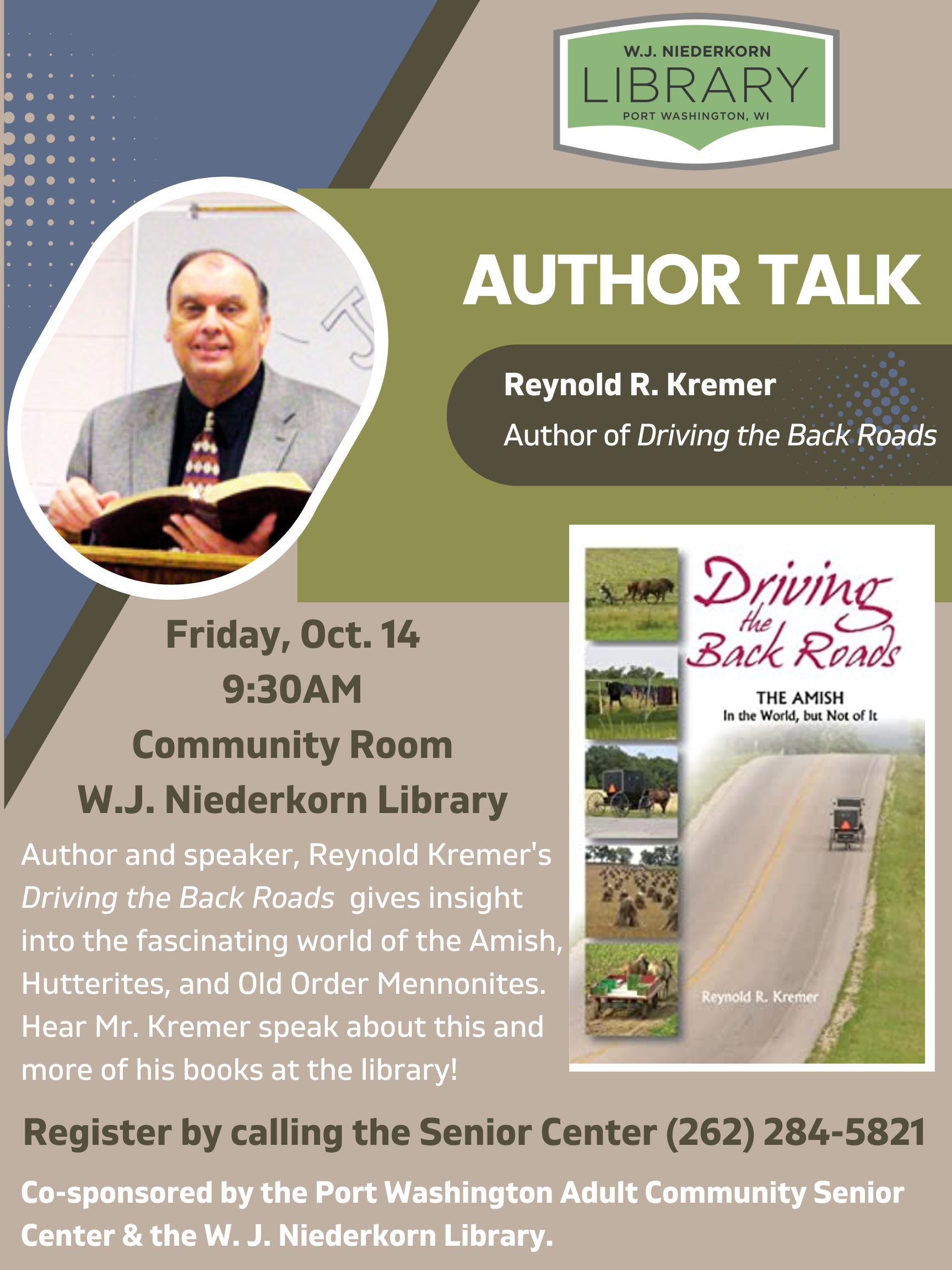 Questions? Contact the Port Washington Senior Center at (262) 284-5821.