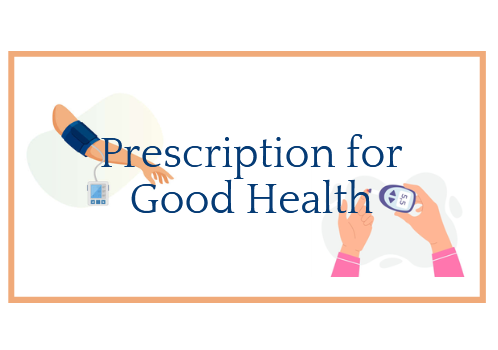 Date: January 8th
Time: 6:00pm
End Time:7:00pm
Location: Library Community Room
Prescription (Rx) for Good Health
Join Dr. Michael Martella for this presentation to learn all about how to stay in good health when living with a chronic disability or illness and other important topics from a local general practitioner's perspective.
This free program will take place in the library's community room. All are welcome!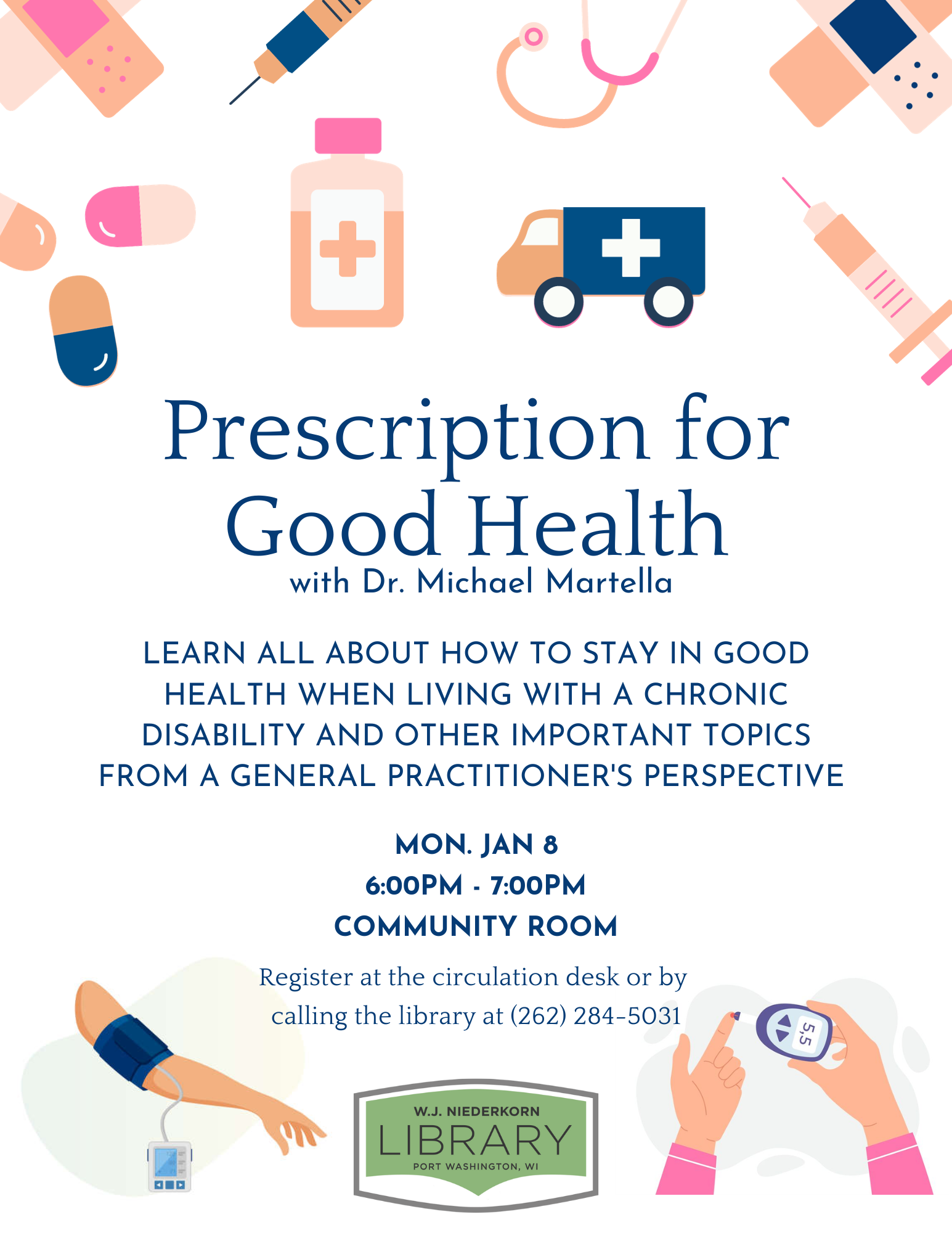 For more information on this program, contact Adult Services Librarian Alyssa Strzyzewski at astrzyzewski@monarchlibraries.org or by calling the library at 262-284-5031.