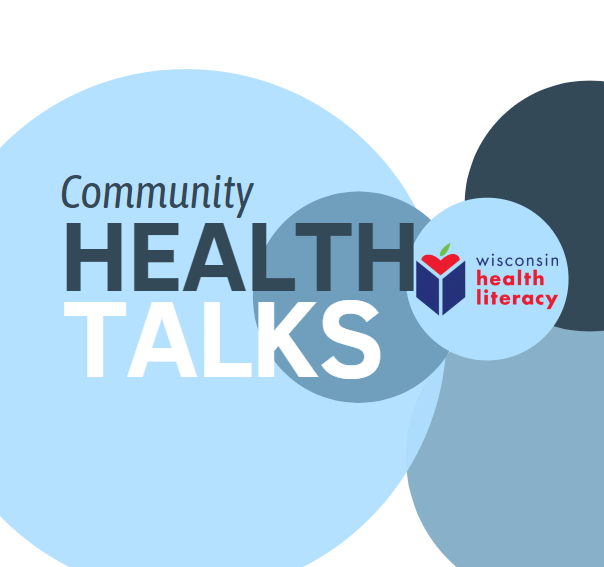 Date: January 11th
Time: 6:00pm
End Time:7:30pm
Location: Library Community Room
Community Health Talks
Wisconsin Health Literacy is bringing Community Health Talks to the W.J. Niederkorn Library! WI Health Literacy will join us every other month with a topic on how to help us take care of our health and understand our healthcare. This month's topic is: Variants & Immunity Learn about:
What is a variant?
What diseases have variants?
Are treatments and vaccines effective against variants?
What is herd immunity and does it work?
Learn more about Wisconsin Health Literacy here: https://wisconsinliteracy.org/health-literacy/index.html
This free program will take place in the library's community room. All are welcome!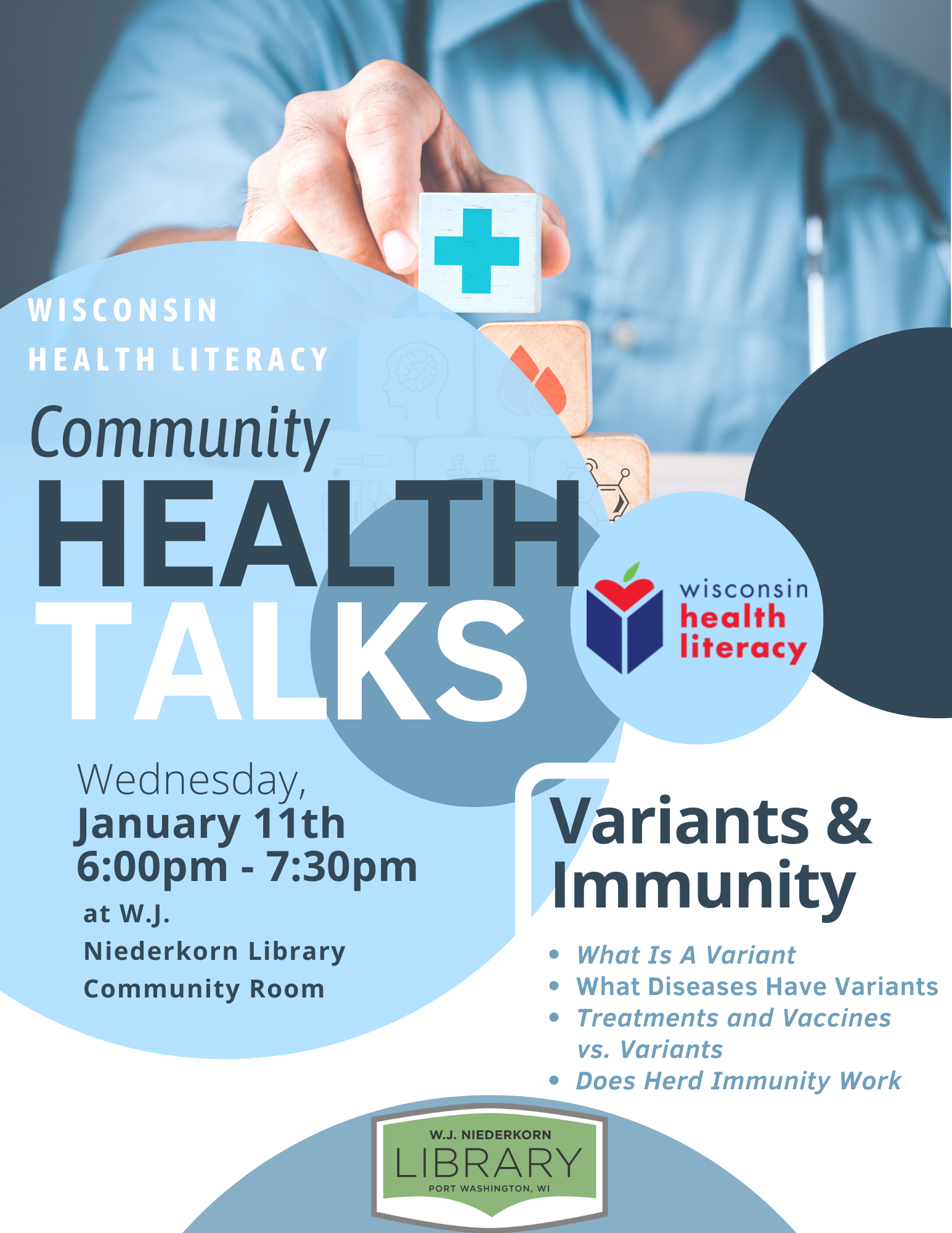 For more information on this program, contact Adult Services Librarian Alyssa Strzyzewski at astrzyzewski@monarchlibraries.org or by calling the library at 262-284-5031.