Date: November 23rd
Time: 4:00pm
End Time:5:00pm
Location: Library Community Room
Do you paint, sew, knit, scrapbook, quilt, make jewelry, or anything in between? Bring your crafts, supplies, or pictures of your creations to Crafternoon to share your work and get tips from other creators!
This is a great opportunity to get together and participate in the hobby you love and workshop your ideas and get new ideas for crafts you may have never thought to make! Or, you can show the progress of a bigger craft you may be working on for a while.
You will also get the opportunity to use different supplies provided to create something new during each meeting from 4:00pm-5:00pm on the 2nd and 4th Wednesday of the month.
No registration needed. Crafternoon meets in the Library Community Room. Refreshments will be provided.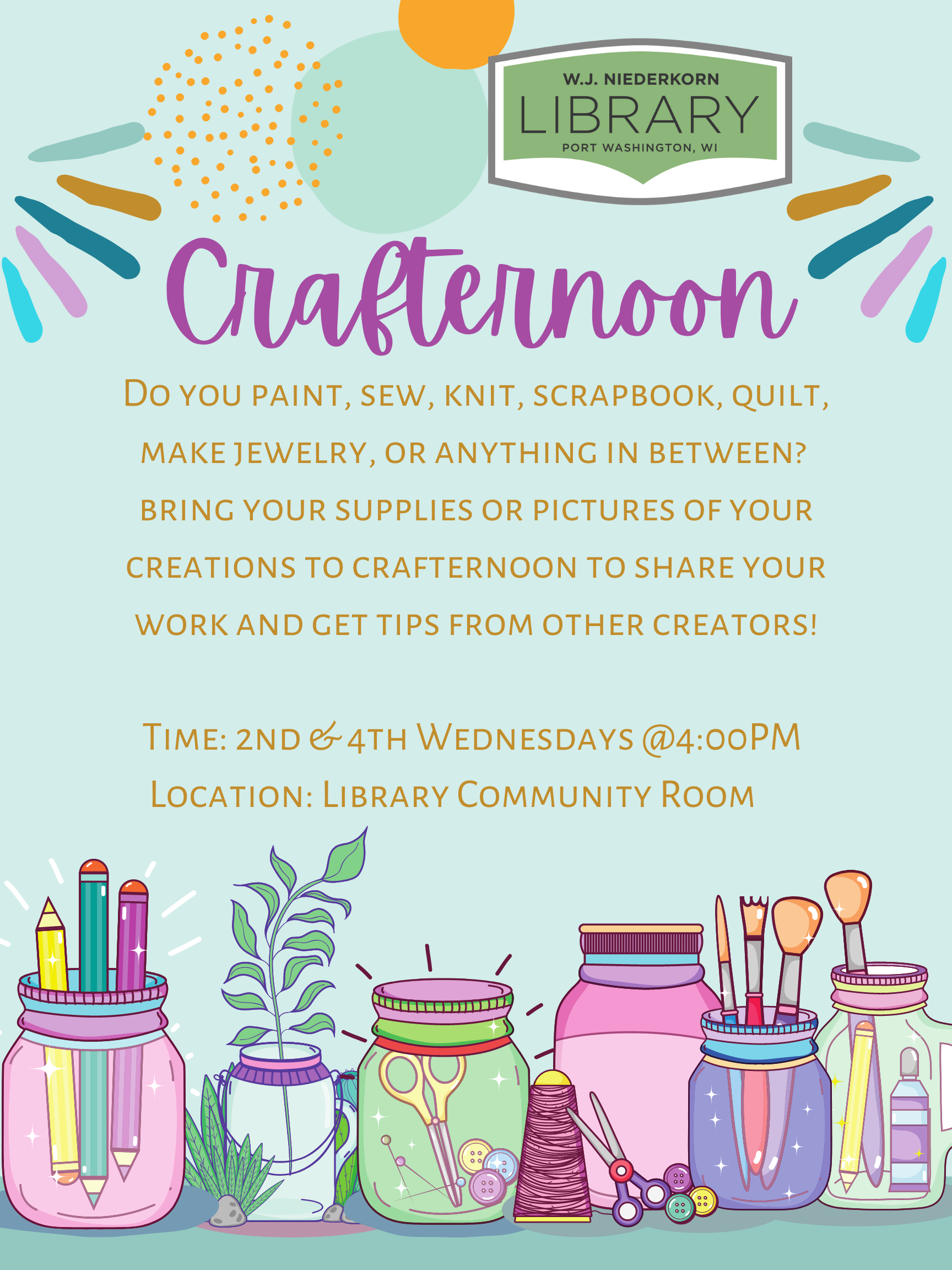 Questions or comments? Please reach out to Alyssa Strzyzewski, Adult Services Librarian, at astrzyzewski@monarchlibraries.org or 262-284-5031.