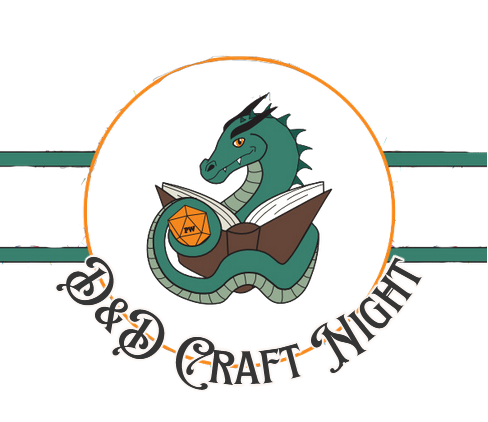 Date: January 30th
Time: 5:00pm
End Time:7:45pm
Location: Library Community Room
Come on and all and join a new adventure!
Join us for a D&D crafting night including painting 3D printed mini figures and other craft activities! All who are interested are welcome even if you don't play D&D or attend the regular meetings. Meets in the library community room (lower level), registration is not required.
Hosted by PW Bookwyrms. Regular D&D sessions on Tuesdays in the Library Community Room from 5:00pm-7:45pm.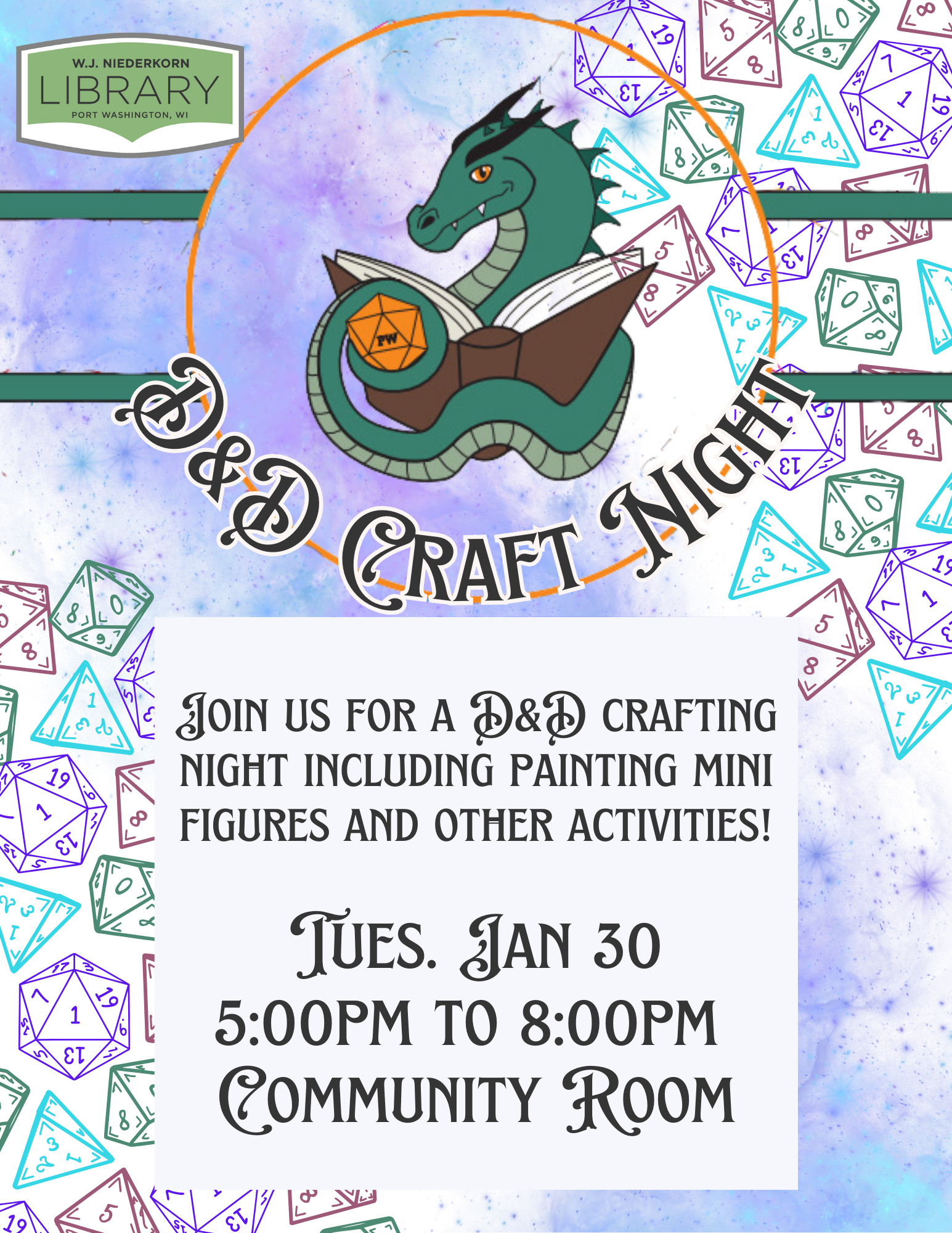 If you have questions please call the library at 262-284-5031 or contact Bailey at bailey.willis3@gmail.com.