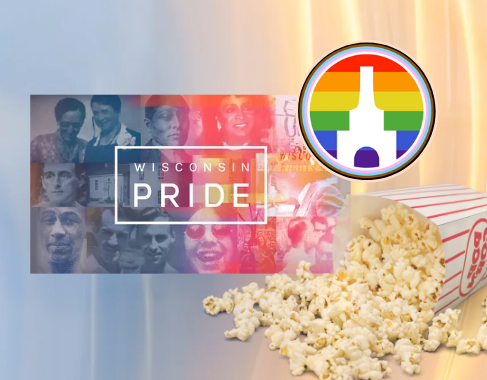 Date: October 20th
Time: 5:00pm
End Time:7:30pm
Location: Library Community Room
In celebration of LGBT History Month, the W.J. Niederkorn Library presents the newly released 2023 PBS Documentary: Wisconsin Pride, which is rated TV-14 and has a runtime of 1hour52mins. Join us for the documentary showing all about the history of LGBT presence in Wisconsin.
Film Summary: Wisconsin's untold LGBTQ+ history is full of brave individuals who lived authentic lives. Wisconsin led the struggle for LGBTQ+ rights both in the streets and in the state Capitol.
Wisconsin has a long, but hidden, LGBTQ+ history. Before the movement for civil rights and wider acceptance, gay Wisconsinites liberated themselves to live as their authentic selves making unique contributions to our state's history. In the 1970s and '80s, LGBTQ+ leaders' fight for equality earned Wisconsin the nickname "The Gay Rights State".
Wisconsin Pride is a local public television program presented by PBS Wisconsin.
All are invited to attend! This event will take place in the Library Community Room. Doors open at 5:00pm and the film will begin at 5:30pm. Popcorn and refreshments will be provided. Food and beverage carry-ins are welcome. There will also be a chance to win raffle prizes!
Make sure to check out the Flag Display from Oct 16-20. Co-sponsored by PW Pride. Learn more at: https://www.facebook.com/pwpride53074/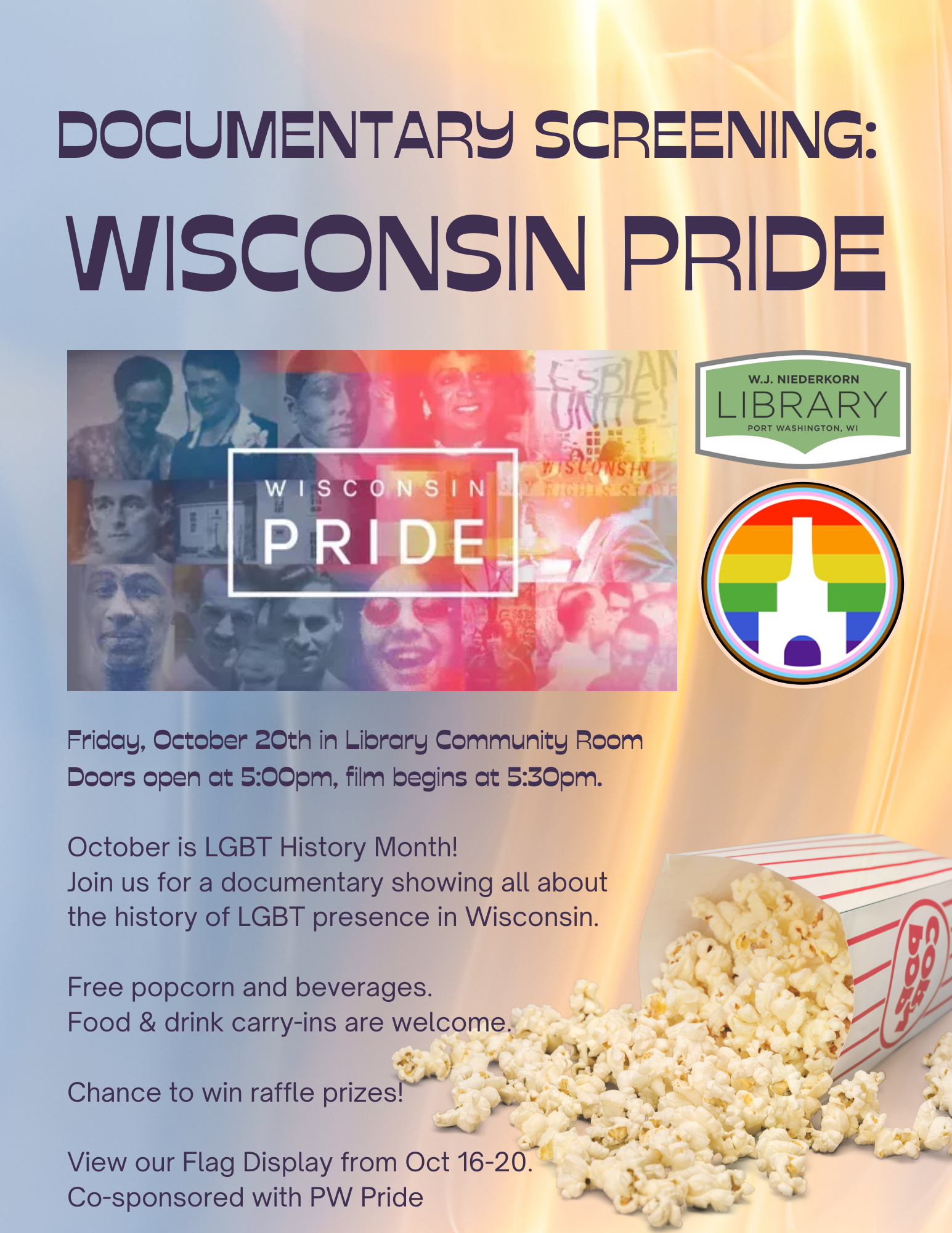 Questions? Contact Adult Services Librarian, Alyssa at astrzyzewski@monarchlibraries.org or call the library at 262-284-5031.