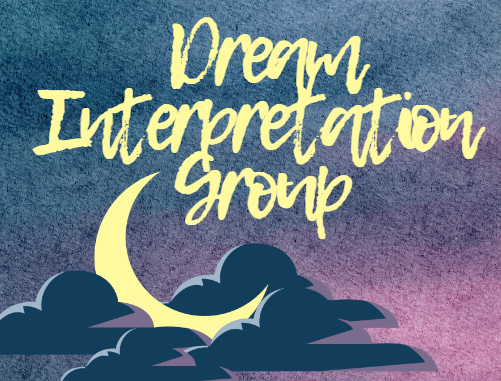 Date: May 24th
Time: 6:00pm
End Time:7:00pm
Location: Library Community Room
Dream Interpretation Group
Dreams are visions living inside a dreamer's mind that happen while the physical body is not conscious. On waking, (returning to consciousness), the dream events and worlds fade. That is, unless you train yourself to remember your dreams. Dr. Jeremy Taylor taught us dreams are a way to bring non-conscious wisdom into consciousness. This wisdom comes in the form of images and stories that often seem mysterious.
It's easy to start on the road to remembering your dreams. Results improve on their own with practice. Before going to sleep, remind yourself that first thing you'll do on waking is record your dream, then do it. Record what you can in any way you like: talk into a recording device, draw an image, write on paper. It doesn't matter how many times you forget; what matters is what you DO capture.
Judy Noon leads this dream group; in which we will learn a gentle process for discovering the wisdom of our dreams through community supported self-discovery. Bring your curiosity and a willingness to be part of a community of dreamers that learns the language of dreams and learns how to share our own point of view in a way that feels safe for everyone.
Meet on Wednesday, May 24th at 6:00pm in the Library Community Room. This program is open to adults of all ages. No registration required!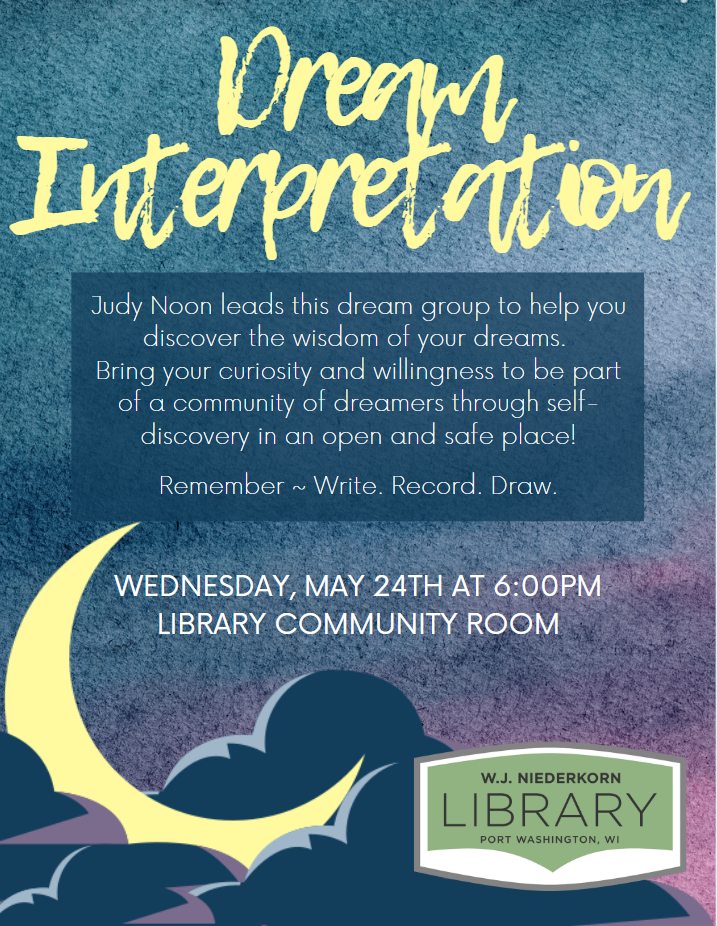 Contact Adult Services Librarian, Alyssa Strzyzewski, with any questions at astrzyzewski@monarchlibraries.org or call 262-284-5031.