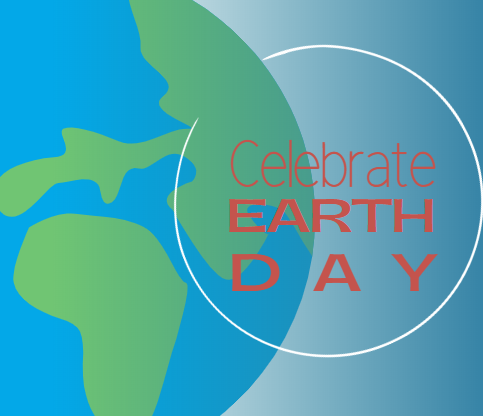 Date: April 20th
Time: 6:00pm
End Time:7:00pm
Location: Library Community Room
The Western Great Lakes Bird and Bat Observatory (WGLBBO) is the Midwest's most recent bird observatory, and is a non-profit organization, located in Ozaukee County, WI.
The Western Great Lakes Bird and Bat Observatory presents this exciting event for families and people of all ages! Come learn about how all living things are connected to the Earth. Do an investigation with live invertebrates and water critters from our local water sources. We will have lots of fun crafts, activities, and learning opportunities as well!
Make sure to check out the WGLBBO's additional events leading up to Earth Day! On Saturday, April 15th, Jill Kunsmann will present all about native plants. In April, the WGLBBO will have their annual tree giveaway at the library. On May 20, they will have an affordable native plant sale for World Migratory Bird Day. Check it out!
This program is co-sponsored by the W.J. Niederkorn Library and WGLBBO. Learn more about the Western Great Lakes Bird and Bat Observatory here: https://wglbbo.org/.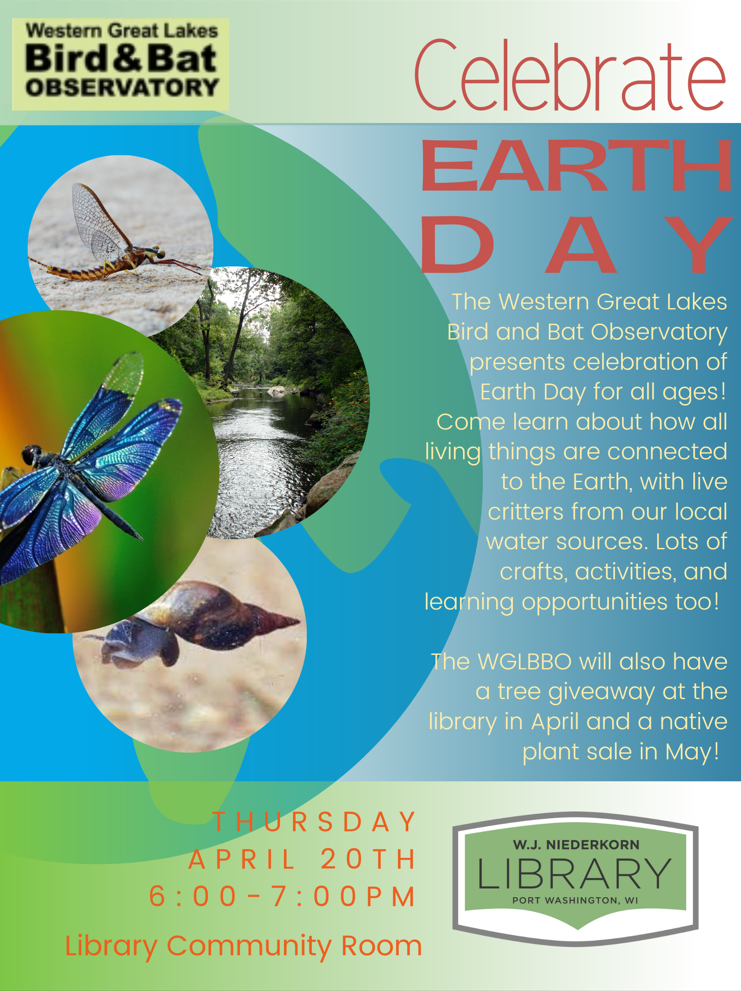 Questions? Contact Adult Services Librarian, Alyssa Strzyzewski at astrzyzewski@monarchlibraries.org or call the library at (262) 284-5031.