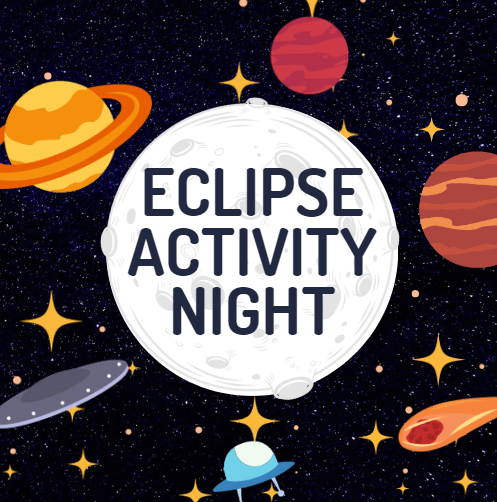 Date: October 11th
Time: 5:30pm
End Time:6:30pm
Location: W.J. Niederkorn Library
Eclipse Activity Night
DATE CHANGE: Event to take place on Wednesday, October 11th.
Join Us! For all ages – Jeff Setzer, president of the Northern Cross Science Foundation speaks about annular and solar eclipses. The planet Saturn will be visible via the library telescope, free Eclipse Glasses giveaway, and more activities!
What is an Annular Eclipse? An annular solar eclipse happens when the moon appears relatively small in the sky so does not fully cover the disk of the sun, leaving a thin outer ring often called a "ring of fire". The Annular Eclipse will take place on Saturday, October 14th. Use your new eclipse glasses to view it! Use them again on April 8, 2024 for the total eclipse. Find out more at: https://solarsystem.nasa.gov/eclipses/2023/oct-14-annular/where-when/

Who is Jeff Setzer? Jeff is the president of the Northern Cross Science Foundation, a non-profit that exists to promote astronomy and related sciences, and to foster public education in these fields. To learn more about the foundation, visit: https://ncsf.info/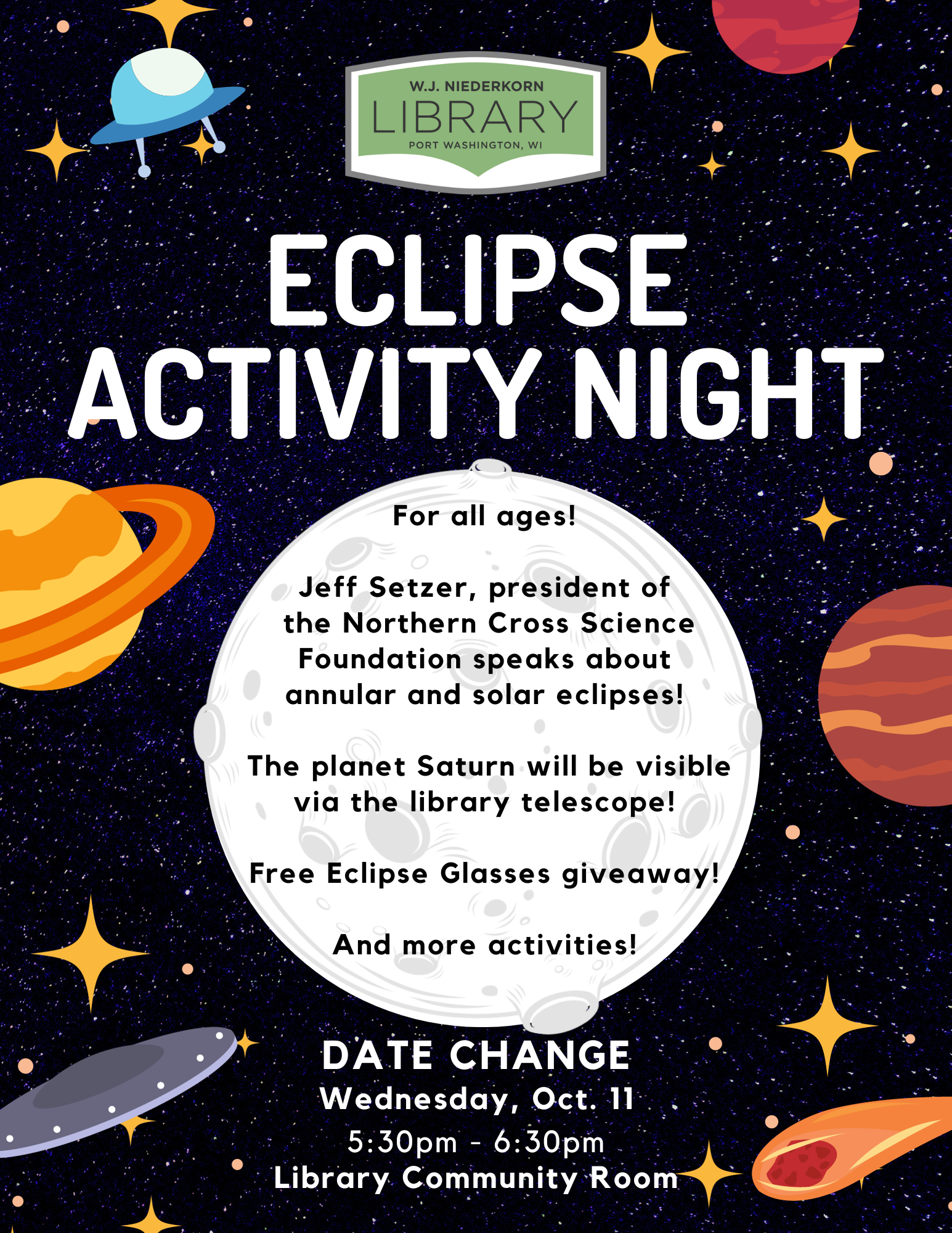 Questions about this program? Contact Adult Services Librarian Alyssa Strzyzewski at astrzyzewski@monarchlibraries.org or by calling the library at (262) 284-5031.