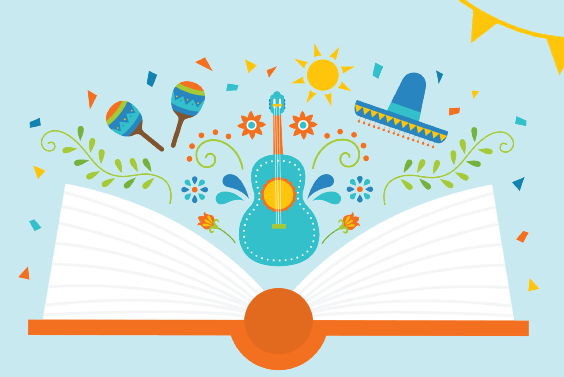 Date: April 30th
Time: 10:00am
End Time:12:00pm
Location: Tello's Grille & Catering
El Día de los Niños Book Celebration
Stop by Tello's Grille & Catering (200 W Grand Ave, Port Washington, WI) on this very special day! Children will receive a complimentary book. Enjoy Spanish Storytime and a Flamenco class! Library staff will also be available for library card registration, book check out, programming information, crafts, and more.
Timeline of events:
10-10:30am — Book Giveaway
10:30-11am — Spanish Storytime
11-11:30am — Flamenco Class for Kids with Studio K Flamenco
11:30am-12pm — Craft & Game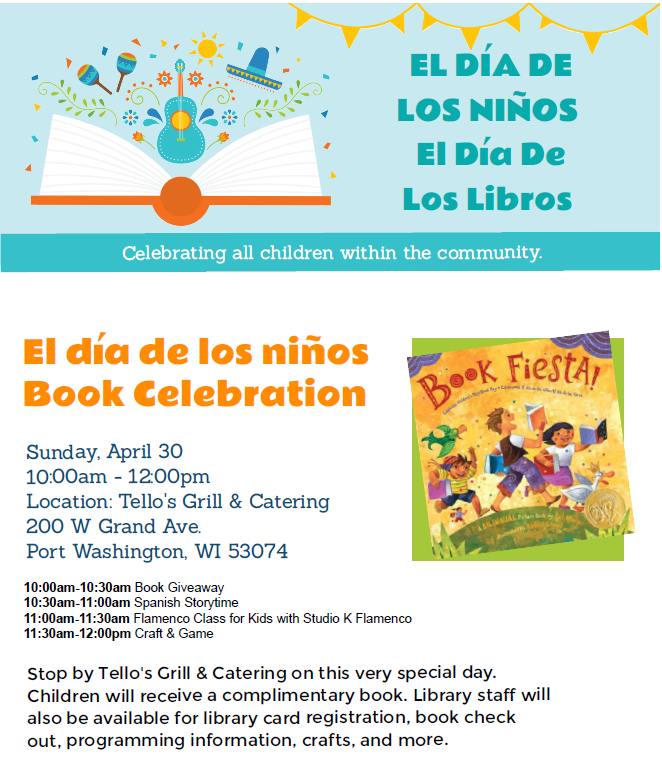 Questions or comments? Please contact Head of Youth Services, Jamie Mercer, at jmercer@monarchlibraries.org or 262-284-5031.