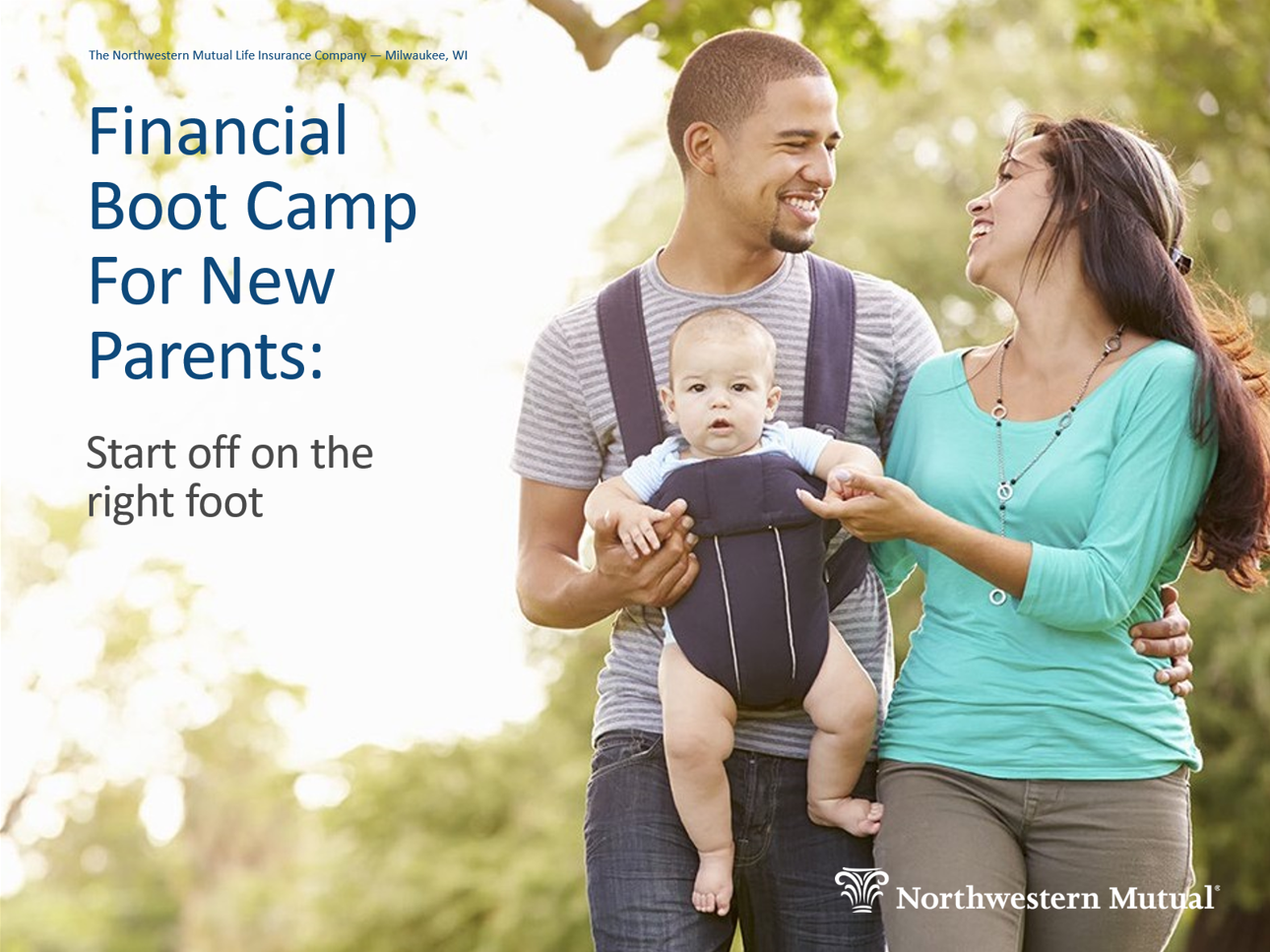 Date: April 24th
Time: 6:00pm
End Time:7:00pm
Location: Community Room
Family Finances
Financial and Budgeting Tips for New and Expecting Parents
You can never be too prepared! Join this financial boot camp for new parents led by Northwestern Mutual Financial Representative, Adam Reiter. In this class you will learn how having a family can change your income and expenses, managing long term goals, budgeting, investing, and college expenses, protecting your income, and estate planning.
Meet us in the Library Community Room on Monday, April 24th at 6:00pm. Refreshments will be offered.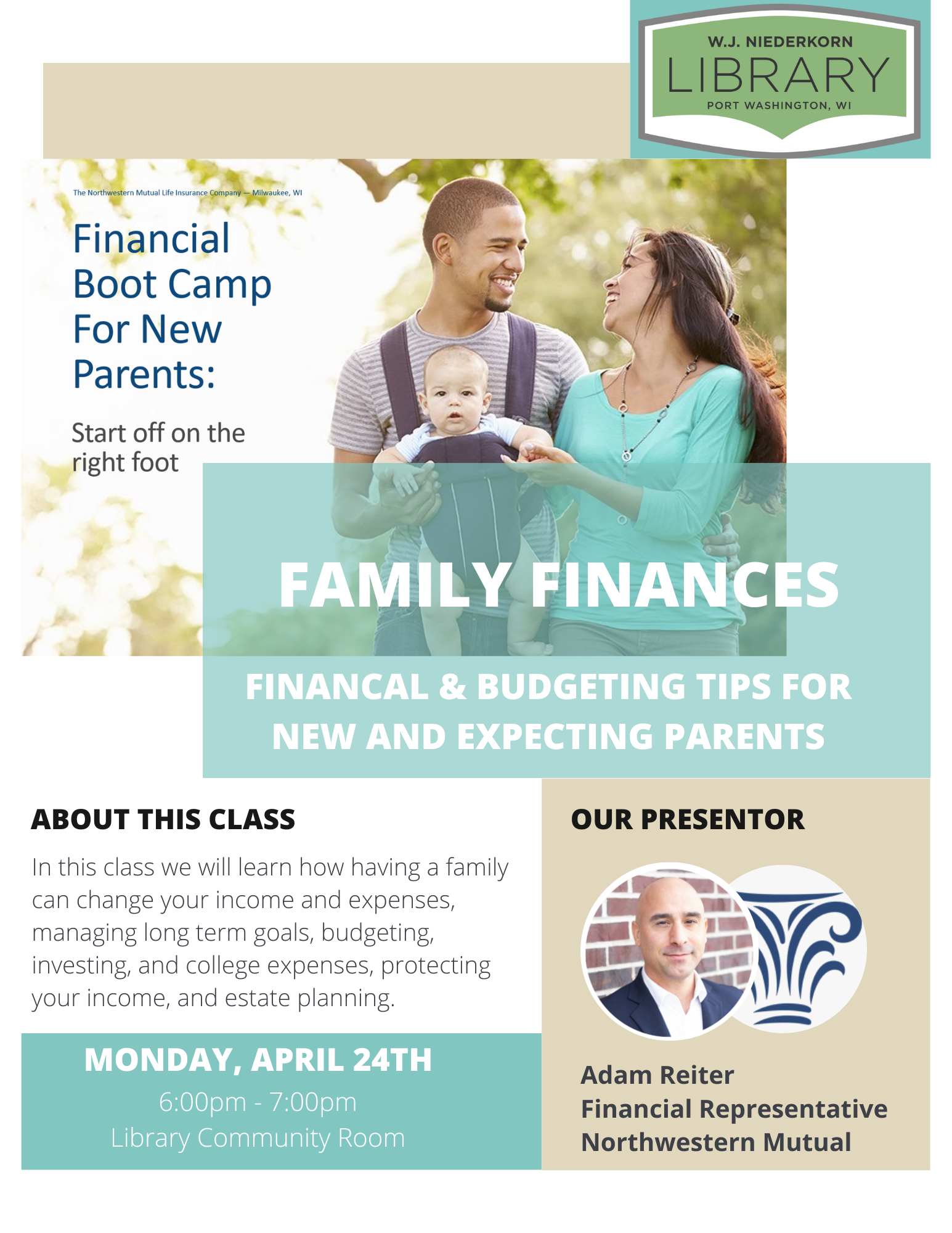 Have questions about this program? Contact Adult Services Librarian, Alyssa Strzyzewski, at astrzyzewski@monarchlibraries.org or call the library at (262) 284-5031.