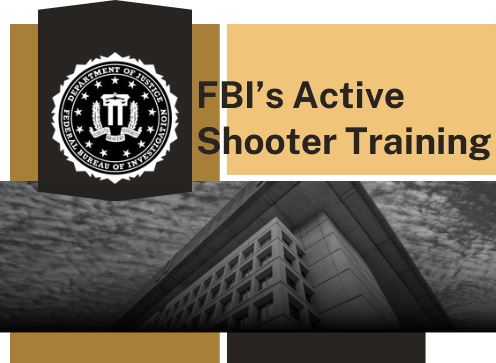 Date: February 5th
Time: 6:00pm
End Time:8:00pm
Location: Library Community Room
FBI's Active Shooter Training

Join Port Washington local FBI Agent, Mark Dinkel, for this presentation about what to do in an active shooter situation and information on how the FBI trains to prevent it.
Are you a business owner, store manager, teacher, parent, teen or anything in-between? This is a great opportunity to learn the steps you should take to create a safety plan. You'll learn:
Myths and truths about active shooter instances

Statistics & profile of perpetrators

Medical steps to take in emergency situations

Civilian response steps

Real life scenarios & outcomes

How to set up your own safety strategy
Join us on Monday, February 5th at 6:00pm-8:00pm in the Library Community Room. No registration required and anyone who is interested is welcome to attend!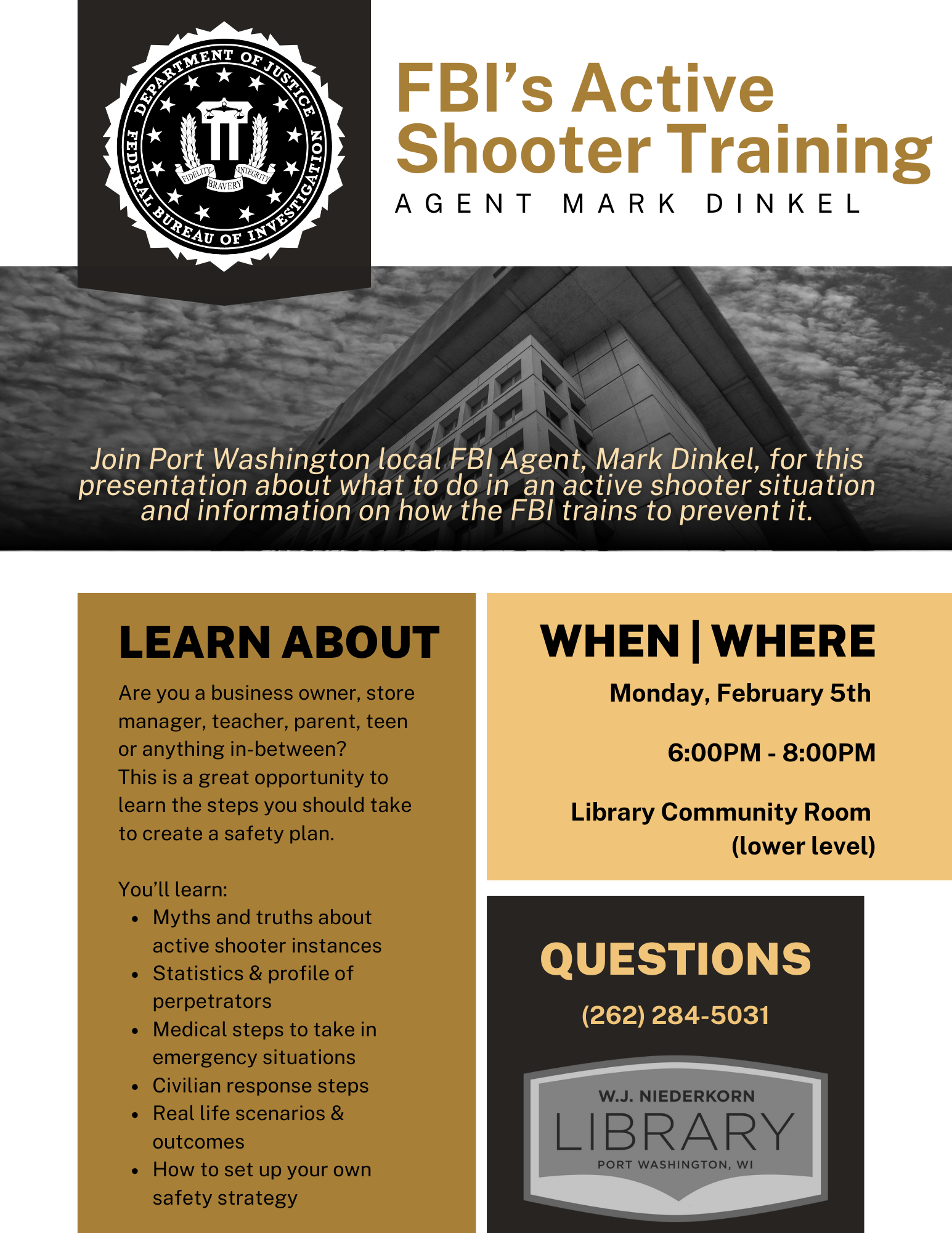 Questions? Contact Adult Services Librarian, Alyssa Strzyzewski at astrzyzewski@monarchlibraries.org or call the library at 262-284-5031.