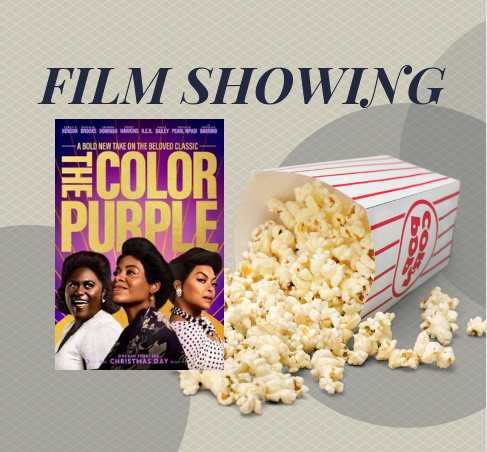 Date: February 16th
Time: 6:00pm
End Time:8:00pm
Location: Library Community Room
In Celebration of Black History Month, the W.J. Niederkorn Library presents the newly released 2023 film: The Color Purple (rated PG-13).
Film Summary: A story of the life-long struggles of an African American woman living in the south during the early 1900s, this is a tale of love and resilience and of one woman's journey to independence. Celie faces many hardships in her life, but ultimately finds extraordinary strength and hope in the unbreakable bonds of sisterhood. Based on the 1982 novel by Alice Walker.
All are invited to attend! This event will take place in the Library Community Room. Popcorn and refreshments will be provided. Food and beverage carry-ins are welcome.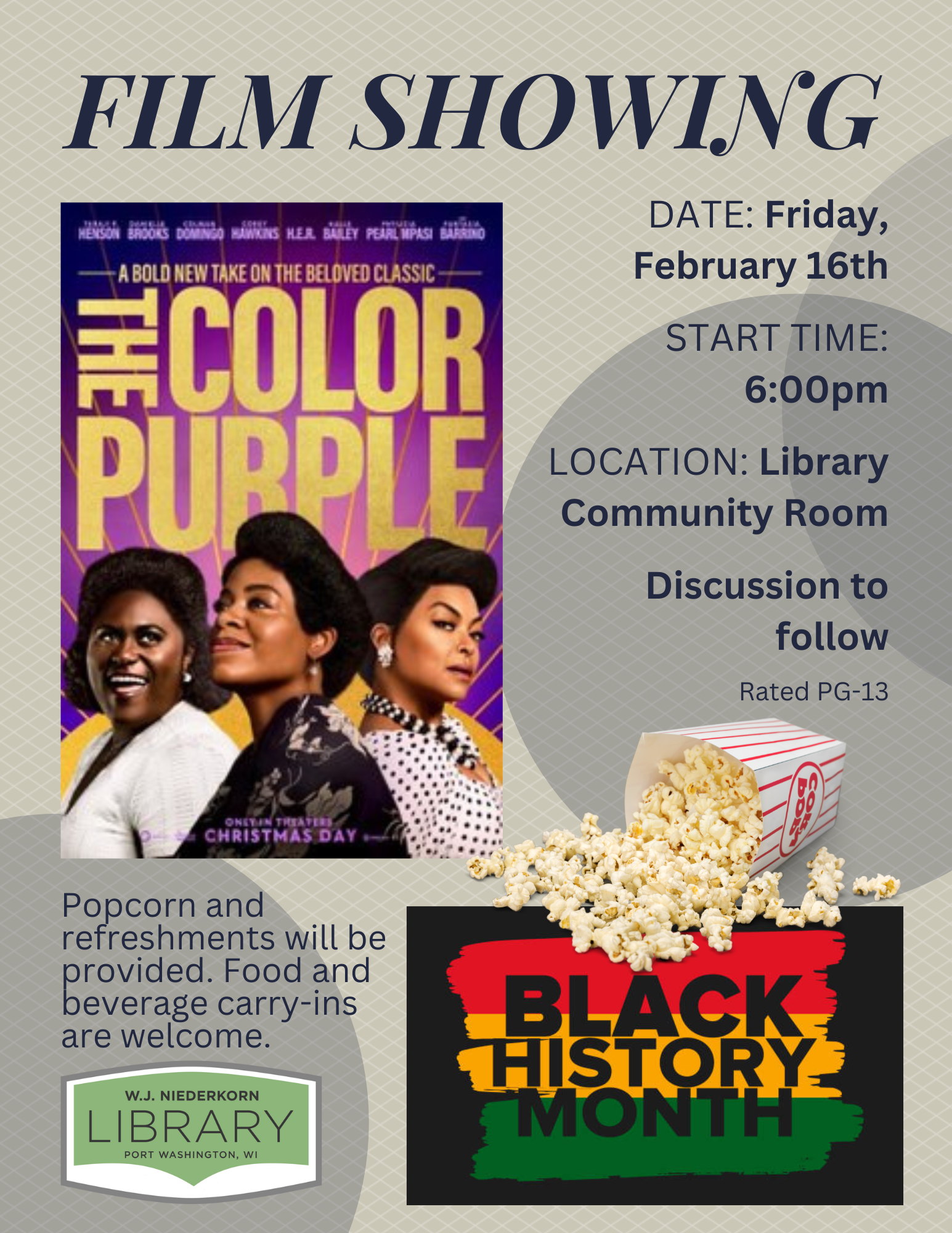 Questions? Contact Adult Services Librarian Alyssa at astrzyzewski@monarchlibraries.org or call the library at 262-284-5031.