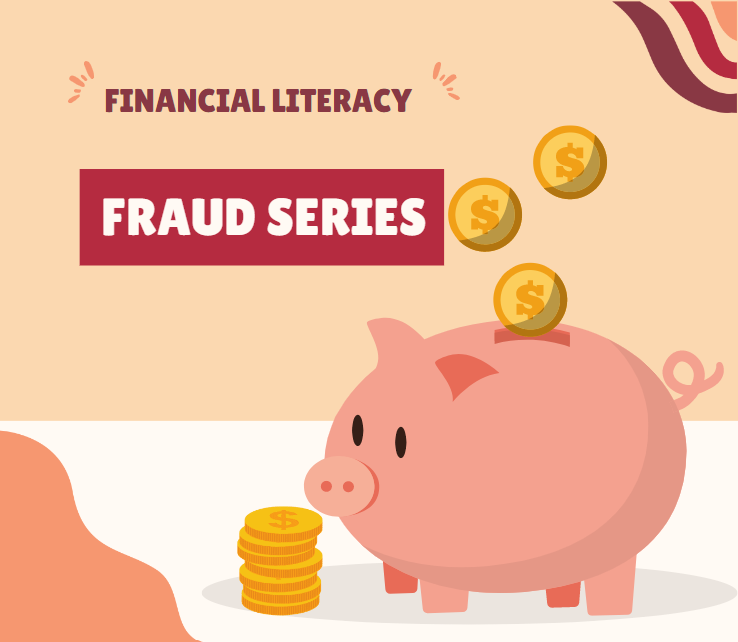 Date: October 13th
Time: 10:30am
End Time:12:00pm
Location: Community Room
This new series led by Kirsten Coenen from Kohler Credit Union aims to educate the public about how to recognize the red flags of fraud and how to avoid it. You will learn useful tips and tricks on how to protect your finances and not fall victim to scammers. We encourage adults of all ages to join us in the W.J. Niederkorn Library Community Room on the second Thursday of the month from 10:30am-12:00pm for this monthly series on Financial Literacy.
This month will focus on fraud red flags of social media. Tune in next month for our last session on fraud. Come with questions for a Q&A after the presentation! Refreshments will be provided.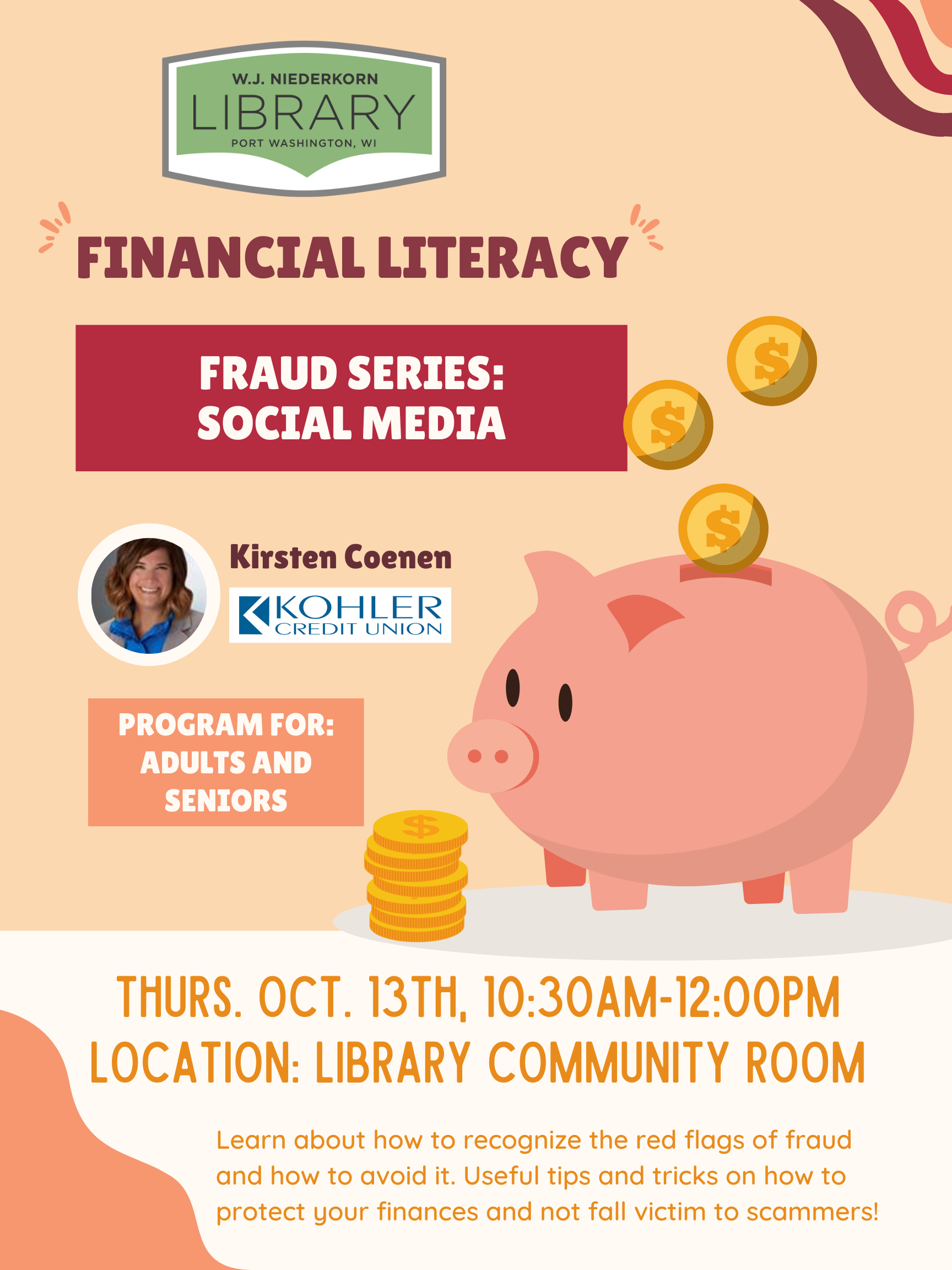 Have questions about this program? Contact Adult Services Librarian, Alyssa Strzyzewski, at astrzyzewski@monarchlibraries.org or call the library at (262) 284-5031.