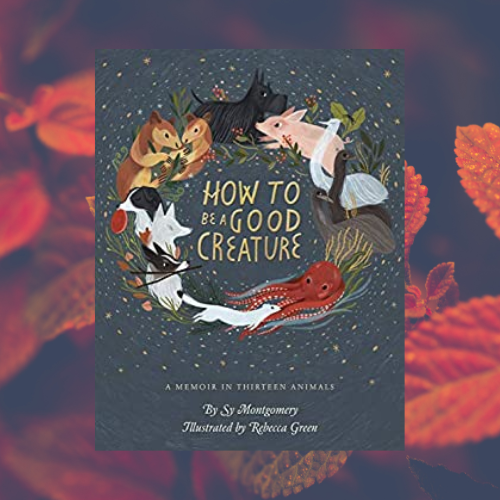 Date: December 9th
Time: 9:30am
End Time:11:00am
Location: Library Quiet Room
Friday Morning Book Talk
Friday Morning Book Talk is a book group sponsored by the Port Washington Adult Community Senior Center. The group meets on the second Friday of the month in the Quiet Room (upper floor) at the W.J. Niederkorn Library.
The featured book for December is the memoir, How To Be A Good Creature: A Memoir in Thirteen Animals by Sy Montgomery. Ask for a copy at the Check-out Desk. No registration is required to attend. All ages of adults are welcome!
Book Summary:
Understanding someone who belongs to another species can be transformative. No one knows this better than author, naturalist, and adventurer Sy Montgomery. To research her books, Sy has traveled the world and encountered some of the planet's rarest and most beautiful animals. From tarantulas to tigers, Sy's life continually intersects with and is informed by the creatures she meets.
This restorative memoir reflects on the personalities and quirks of thirteen animals—Sy's friends—and the truths revealed by their grace. It also explores vast themes: the otherness and sameness of people and animals; the various ways we learn to love and become empathetic; how we find our passion; how we create our families; coping with loss and despair; gratitude; forgiveness; and most of all, how to be a good creature in the world.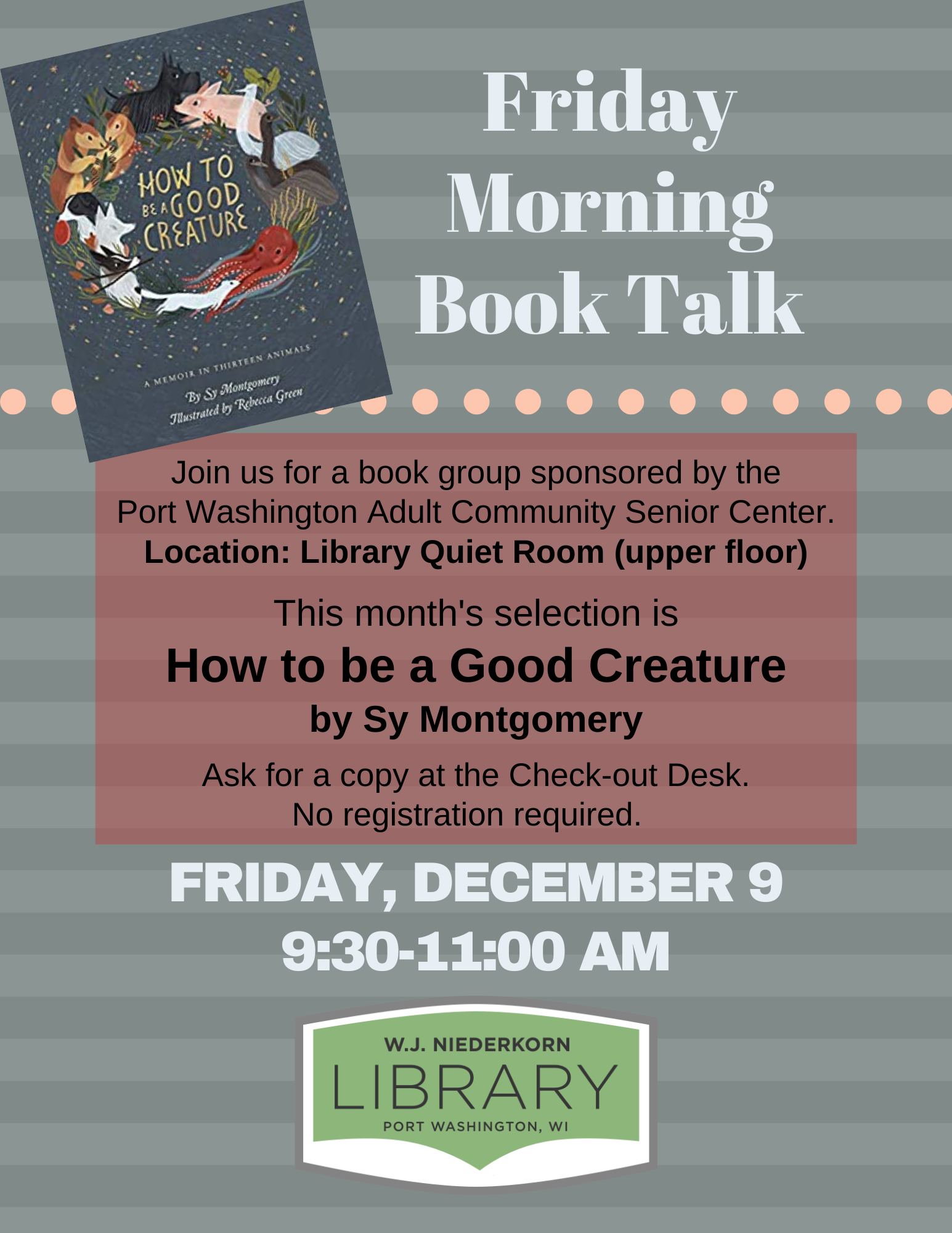 Questions about this program? Contact the Port Washington Adult Community Senior Center at 262-284-5821.