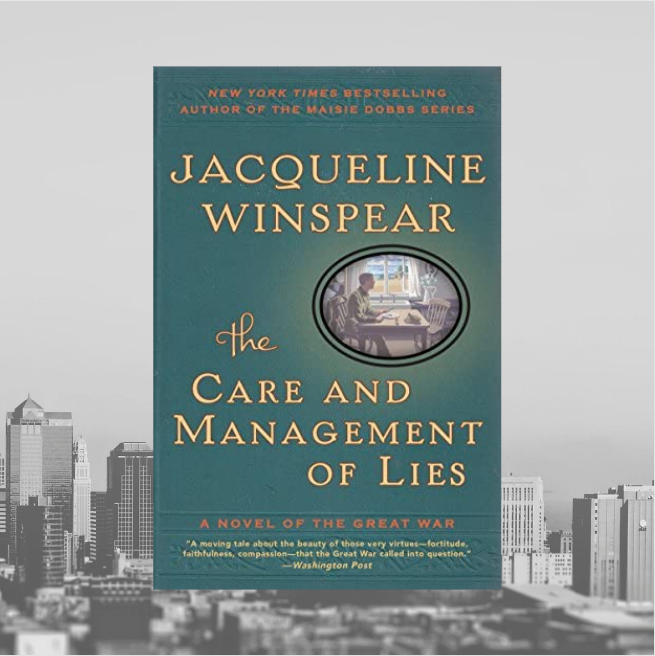 Date: January 13th
Time: 9:30am
Location: Library Quiet Room
Friday Morning Book Talk
Friday Morning Book Talk is a book group sponsored by the Port Washington Adult Community Senior Center. The group meets on the second Friday of the month in the Quiet Room (upper floor) at the W.J. Niederkorn Library.
The featured book for September is the historical novel, The Care and Management of Lies, by Jacqueline Winspear. Ask for a copy at the Check-out Desk. No registration is required to attend. All ages of adults are welcome!
Book Summary:
By July 1914, the ties between Kezia Marchant and Thea Brissenden, friends since girlhood, have become strained—by Thea's passionate embrace of women's suffrage, and by the imminent marriage of Kezia to Thea's brother, Tom, who runs the family farm. When Kezia and Tom wed just a month before war is declared between Britain and Germany, Thea's gift to Kezia is a book on household management—a veiled criticism of the bride's prosaic life to come. Yet when Tom enlists to fight for his country and Thea is drawn reluctantly onto the battlefield, the farm becomes Kezia's responsibility. Each must find a way to endure the ensuing cataclysm and turmoil.
As Tom marches to the front lines, and Kezia battles to keep her ordered life from unraveling, they hide their despair in letters and cards filled with stories woven to bring comfort. Even Tom's fellow soldiers in the trenches enter and find solace in the dream world of Kezia's mouth-watering, albeit imaginary meals. But will well-intended lies and self-deception be of use when they come face to face with the enemy?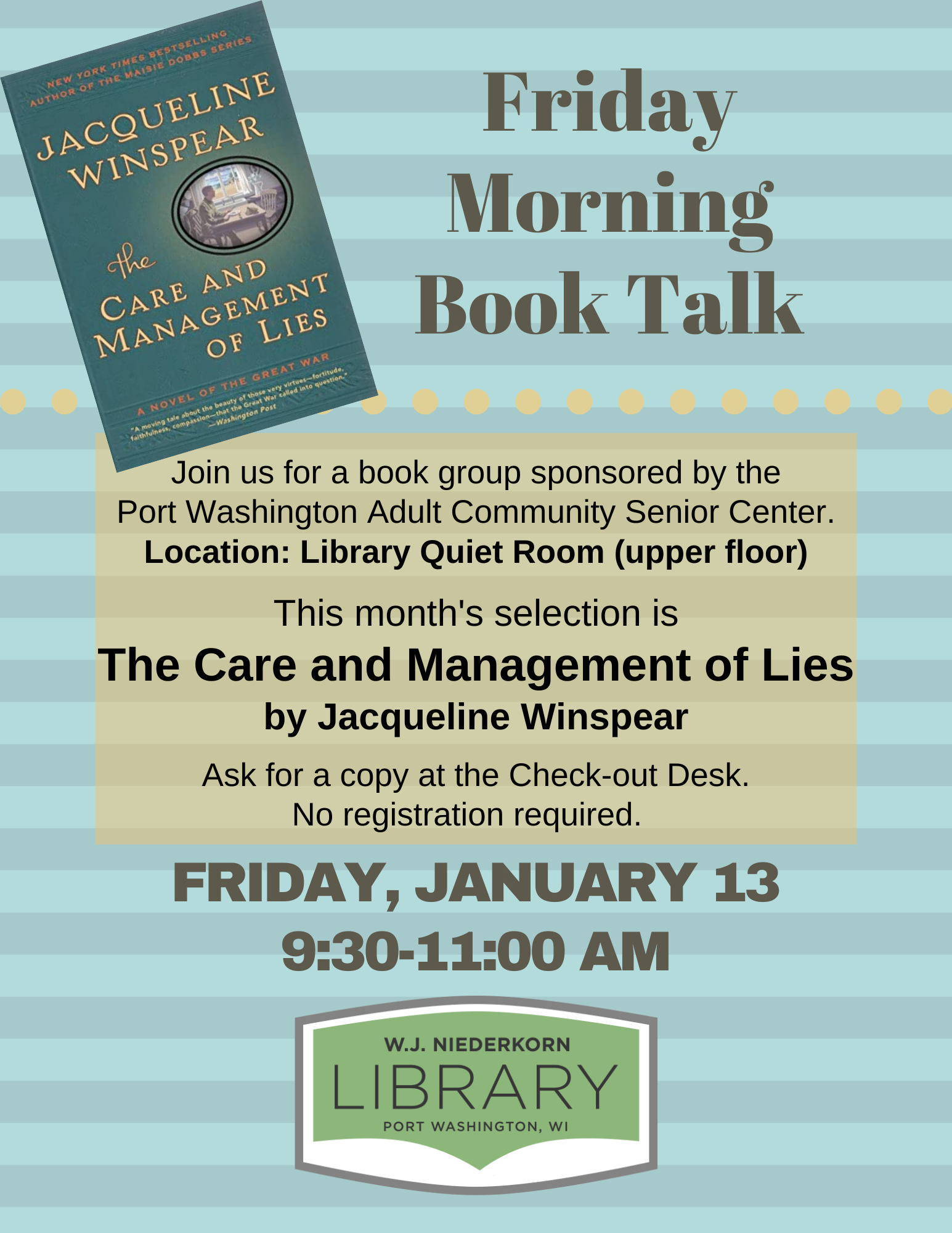 Questions about this program? Contact the Port Washington Adult Community Senior Center at 262-284-5821.