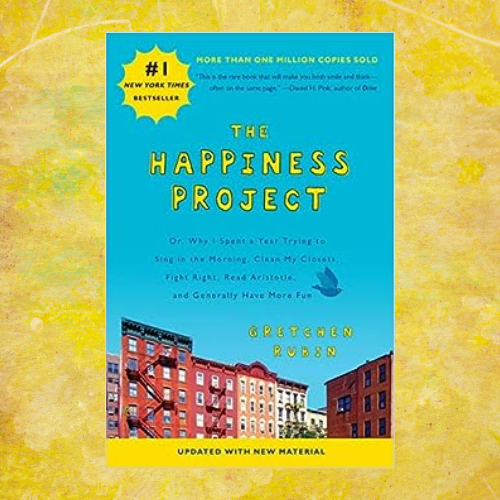 Date: November 10th
Time: 9:30am
Location: Library Quiet Room
Friday Morning Book Talk
Friday Morning Book Talk is a book group sponsored by the Port Washington Adult Community Senior Center. The group meets on the second Friday of the month in the Quiet Room (upper floor) at the W.J. Niederkorn Library.
The featured book for November is the nonfiction book, The Happiness Project, by Gretchen Rubin. Ask for a copy at the Check-out Desk. No registration is required to attend. All ages of adults are welcome!
Book Summary:
Award-winning author Gretchen Rubin is back with a bang, with The Happiness Project. The author of the bestselling 40 Ways to Look at Winston Churchill has produced a work that is "a cross between the Dalai Lama's The Art of Happiness and Elizabeth Gilbert's Eat, Pray, Love." (Sonya Lyubomirsky, author of The How of Happiness: A Scientific Approach to Getting the Life You Want) In the vein of Julie and Julia, The Happiness Project describes one person's year-long attempt to discover what leads to true contentment. Drawing at once on cutting-edge science, classical philosophy, and real-world applicability, Rubin has written an engaging, eminently relatable chronicle of transformation.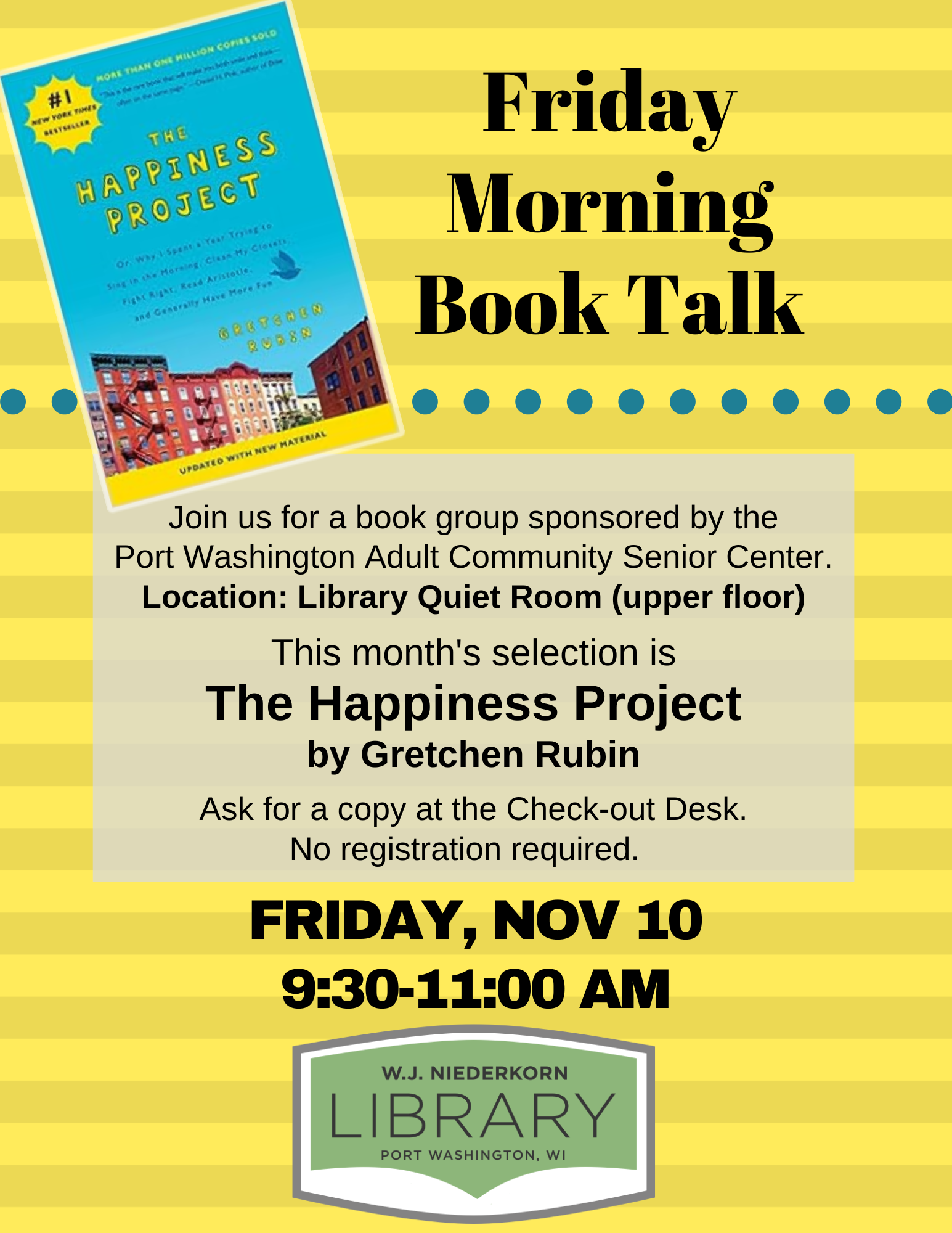 Questions about this program? Contact the Port Washington Adult Community Senior Center at 262-284-5821.