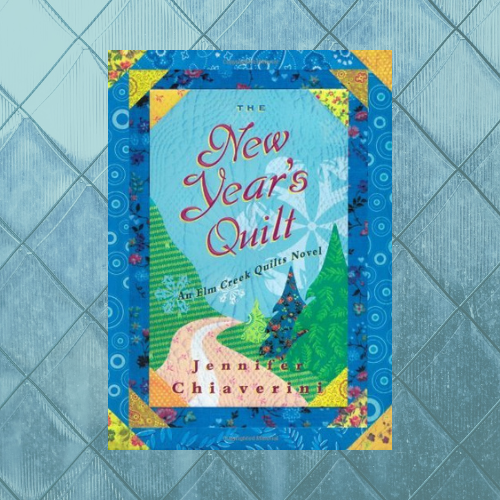 Date: January 12th
Time: 9:30am
Location: Library Quiet Room
Friday Morning Book Talk
Friday Morning Book Talk is a book group sponsored by the Port Washington Adult Community Senior Center. The group meets on the second Friday of the month in the Quiet Room (upper floor) at the W.J. Niederkorn Library.
The featured book for January is the holiday book, The New Year's Quilt, by Jennifer Chiaverini. Ask for a copy at the Check-out Desk. No registration is required to attend. All ages of adults are welcome!
Book Summary: As Sylvia, a late-in-life newlywed, has discovered, love can enter our lives at any age. Yet before she can truly delight in her present happiness, she must face the sorrow hidden in her past — her own role in the tragic circumstances that left her estranged from her sister, Claudia, until it was too late to make amends. Vowing not to repeat the mistake with her new daughter-in-law, Amy, who opposed Sylvia's marriage to her father, Andrew, Sylvia must convince Amy that family is more precious than pride. As Sylvia takes up a quilt for the season, begun and abandoned over six years, she recalls the New Year's Eve festivities of her youth at Elm Creek Manor as a member of the Bergstrom family. She titles the quilt "New Year's Reflections," after her belief that year-end reflections precede resolutions. The quilt blocks she chooses commemorate the wisdom that no one can ever be truly alone if she keeps the memory of those she loved and those who loved her alive in her heart.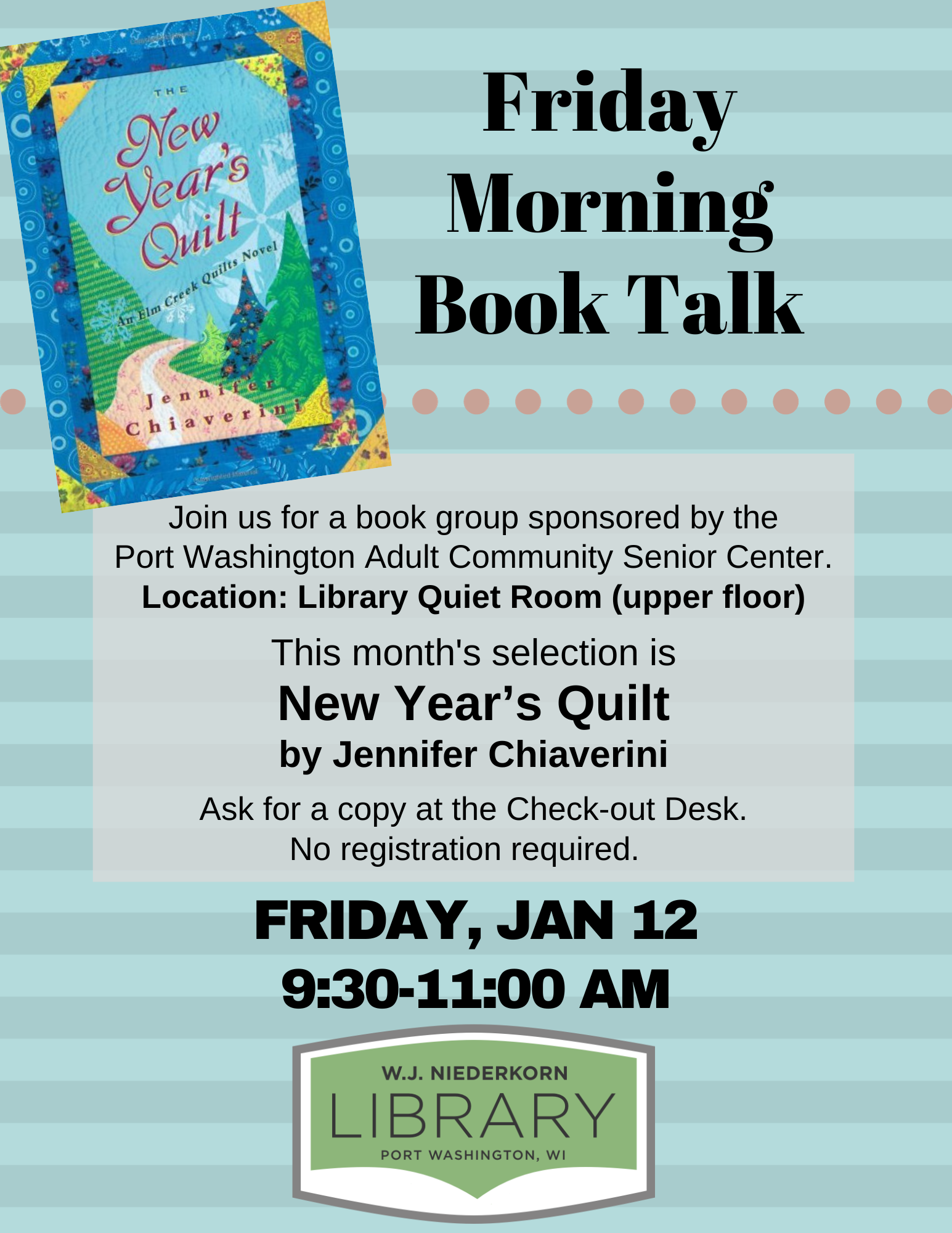 Questions about this program? Contact the Port Washington Adult Community Senior Center at 262-284-5821.