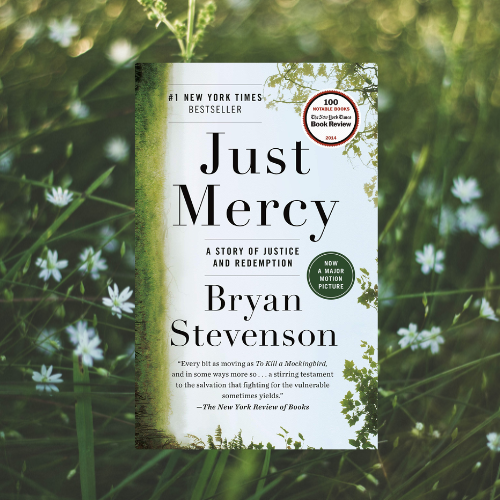 Date: September 9th
Time: 9:30am
Location: Library Quiet Room
Friday Morning Book Talk
Friday Morning Book Talk is a book group sponsored by the Port Washington Adult Community Senior Center. The group meets on the second Friday of the month in the Quiet Room (upper floor) at the W.J. Niederkorn Library.
The featured book for September is the biography, and now a movie, Just Mercy: A Story for Justice and Redemption by Bryan Stevenson. Ask for a copy at the Check-out Desk. No registration is required to attend. All ages of adults are welcome!
Book Summary:
Bryan Stevenson was a young lawyer when he founded the Equal Justice Initiative, a legal practice dedicated to defending those most desperate and in need: the poor, the wrongly condemned, and women and children trapped in the farthest reaches of our criminal justice system. One of his first cases was that of Walter McMillian, a young man who was sentenced to die for a notorious murder he insisted he didn't commit. The case drew Bryan into a tangle of conspiracy, political machination, and legal brinksmanship—and transformed his understanding of mercy and justice forever.
Just Mercy is at once an unforgettable account of an idealistic, gifted young lawyer's coming of age, a moving window into the lives of those he has defended, and an inspiring argument for compassion in the pursuit of true justice.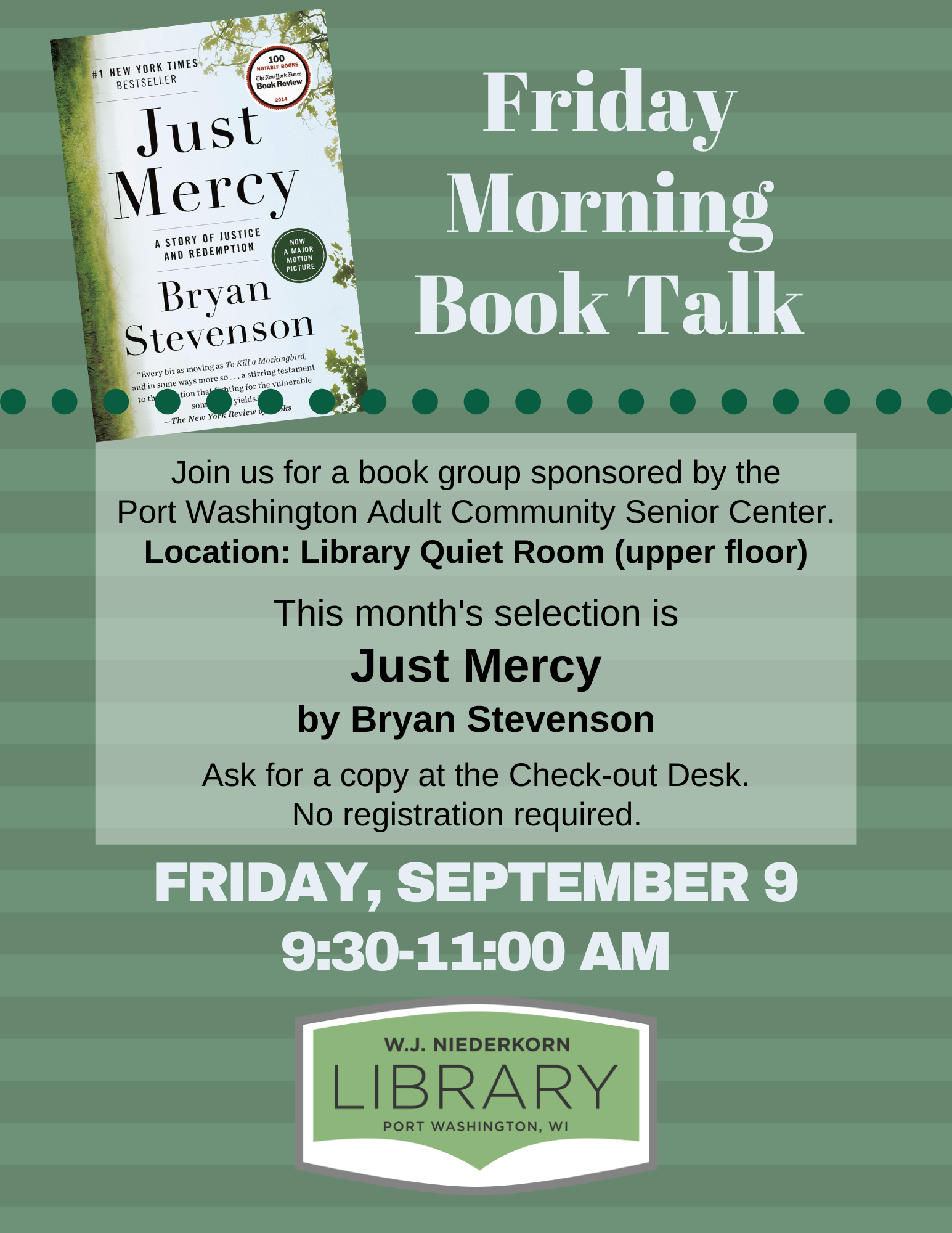 Questions about this program? Contact the Port Washington Adult Community Senior Center at 262-284-5821.