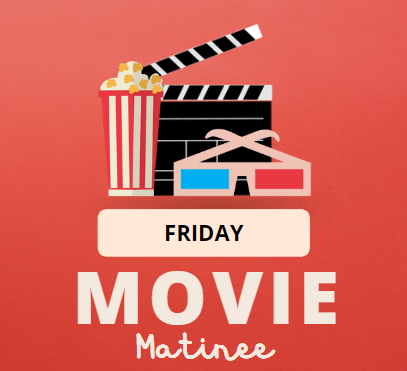 Date: November 18th
Time: 2:30 pm
End Time:4:30 pm
Location: Library Community Room
Join us every 4th Friday of the month in the Library Community Room. Come see some of your favorite movies through the years – features will include the best and award-winning films from the 70s, 80s, and 90s. Stay tuned for awesome and interesting movies to come! Bring a friend and enjoy the film! Popcorn and refreshments will be provided.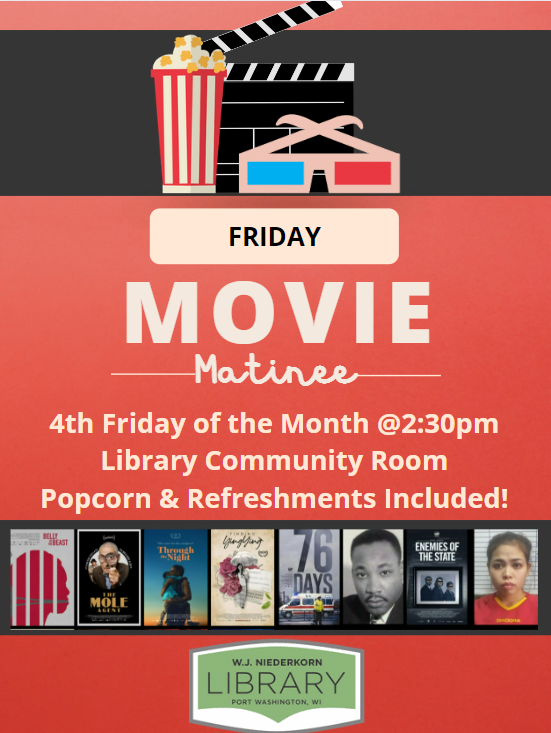 Questions, comments, or suggestions? Contact Adult Services Librarian, Alyssa Strzyzewski at astrzyzewski@monarchlibraries.org or 262-284-5031.