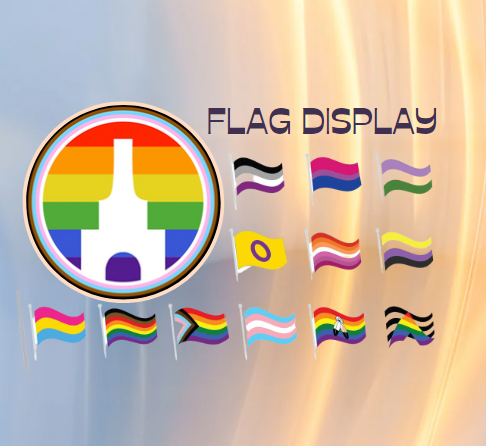 Date: October 16th
Time: 9:00am
Location: Upstairs at the Library
LGBT History Month Flag Display
Oct. 16th-Oct. 20th at W.J. Niederkorn Library
Over the years, there have been many different pride flags, and often its hard to know what they stand for. This informational display will represent the history of pride flags, as well as the many different current flags and what they mean.
Stop by the second floor of the library anytime during our open hours of Monday-Thursday 9am-8pm and Friday 9am-6pm to view the display.
This display is brought in partnership with PW Pride and PWSD GSA students. Learn more and support at: www.facebook.com/pwpride53074
Questions or comments? Please reach out to our library staff contact for this event: Alyssa Strzyzewski, Adult Services Librarian, at astrzyzewski@monarchlibraries.org or 262-284-5031.