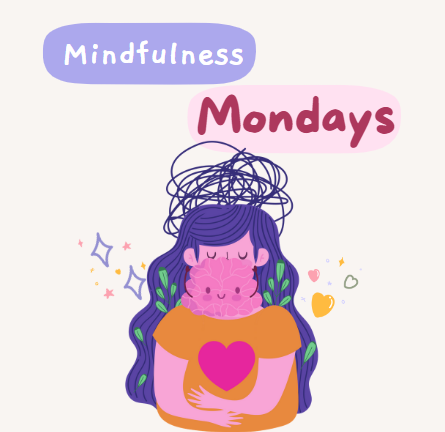 Date: November 21st
Time: 12:30pm
End Time:1:30pm
Location: Library Community Room
Join us for Mindfulness Mondays to take some time each week to slow down and focus on self-care. You will get a chance each week to learn ways to take care of your body through yoga and breathing, and get a chance to relax your mind with some zen coloring or journaling. This program is open to adults of all ages to come together. Feel free to join every week or when you need some self-care that you can use at home to stay calm and centered. . Meetings will take place every Monday from 12:30pm to 1:30pm in the W. J. Niederkorn Library Community Room. No registration required. We hope to see you there!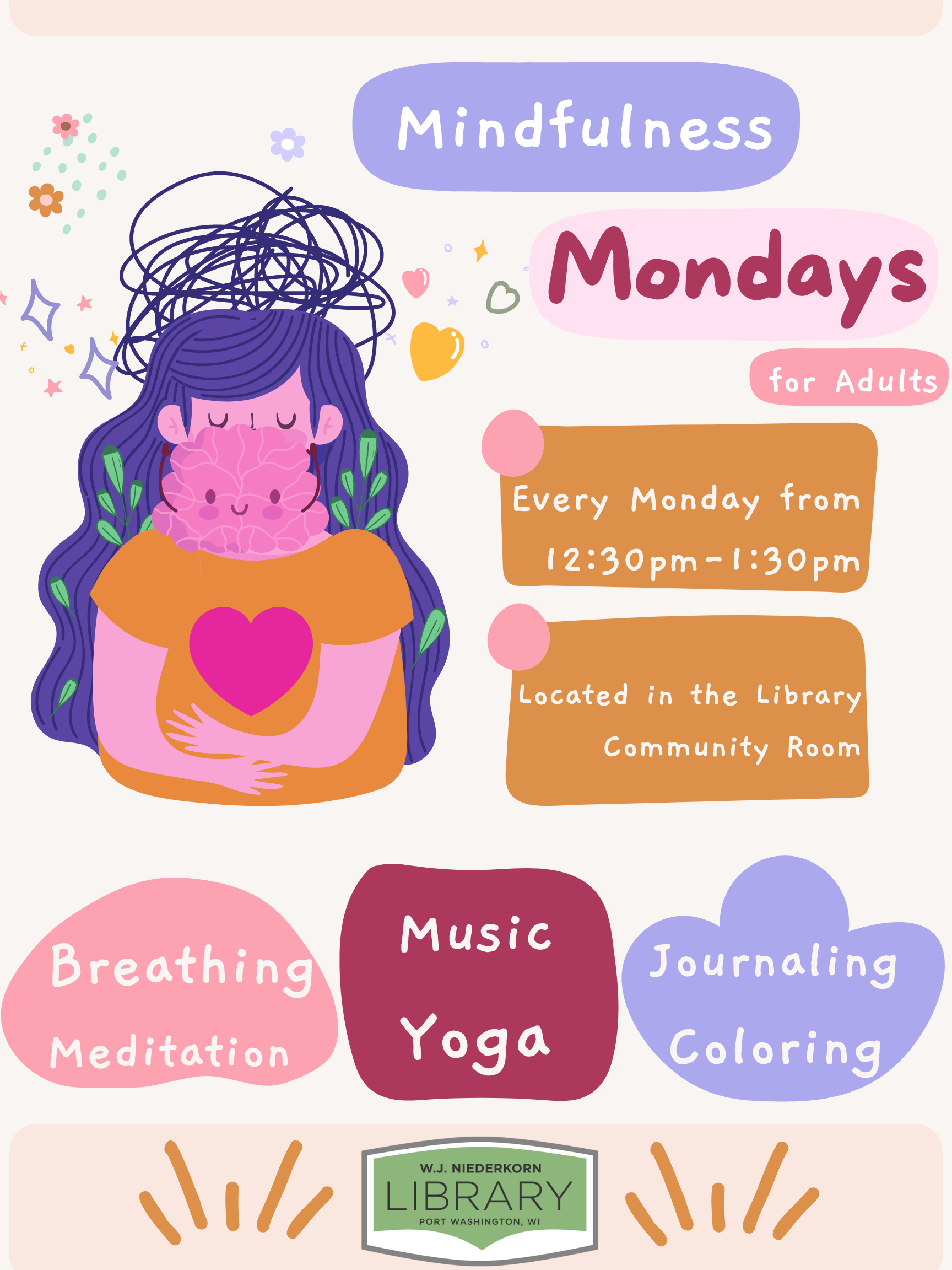 Contact Adult Services Librarian, Alyssa Strzyzewski, with any questions at astrzyzewski@monarchlibraries.org or call 262-284-5031.