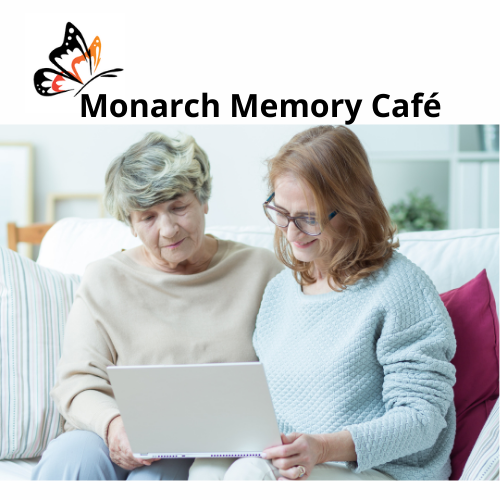 Date: December 18th
Time: 1:00 pm
End Time:2:30 pm
Location: Community Room
A memory café is a social gathering for individuals living with memory loss, Alzheimer's, or dementia and their family members, friends, and professional caregivers. You'll learn new things, enjoy time together, and be active.
DATE: 3rd Monday of every month
TIME: 1:00-2:30 pm
WHERE: Location hosts rotate between the libraries in Cedarburg, Mequon/Thiensville, Grafton, and Port Washington
REGISTER: To register for the café, please contact the Sarah Prohuska of the ADRC at 262-284-8124 or sprohuska@co.ozaukee.wi.us
On Monday, December 18th, Monarch Memory Café will be hosted by our W.J. Niederkorn Library. Location: Community Room (lower level).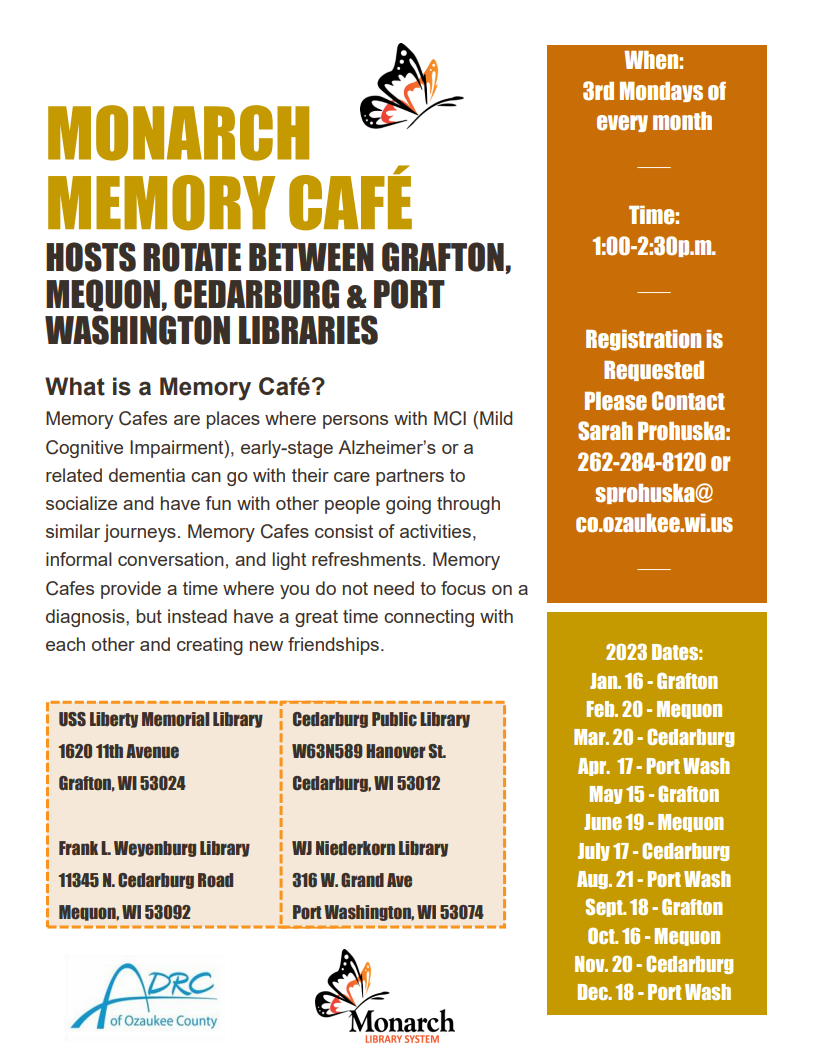 Questions? Contact Adult Services Librarian, Alyssa, at astrzyzewski@monarchlibraries.org or call the library at (262) 284-5031.