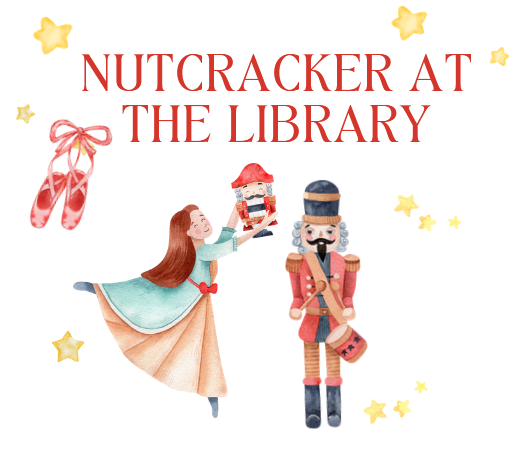 Date: December 13th
Time: 6:00pm
End Time:7:00pm
Location: Community Room
Join us for a magical program all about the Nutcracker! Learn some ballet steps, listen to Tchaikovsky's masterpiece and the story that started it all. (Please note, this is not a performance.) Geared for ages 5-10, but all are welcome!
This is a 2-part mini series with each program following the same format but covering different material. Attend both or choose one!
Wednesday, December 6 AND Wednesday, December 13 @ 6-7pm
Please register in advance at https://m.signupgenius.com/#!/showSignUp/10C0845AEA628A3FFCF8-45583536-nutcracker or by calling the library at 262-284-5031.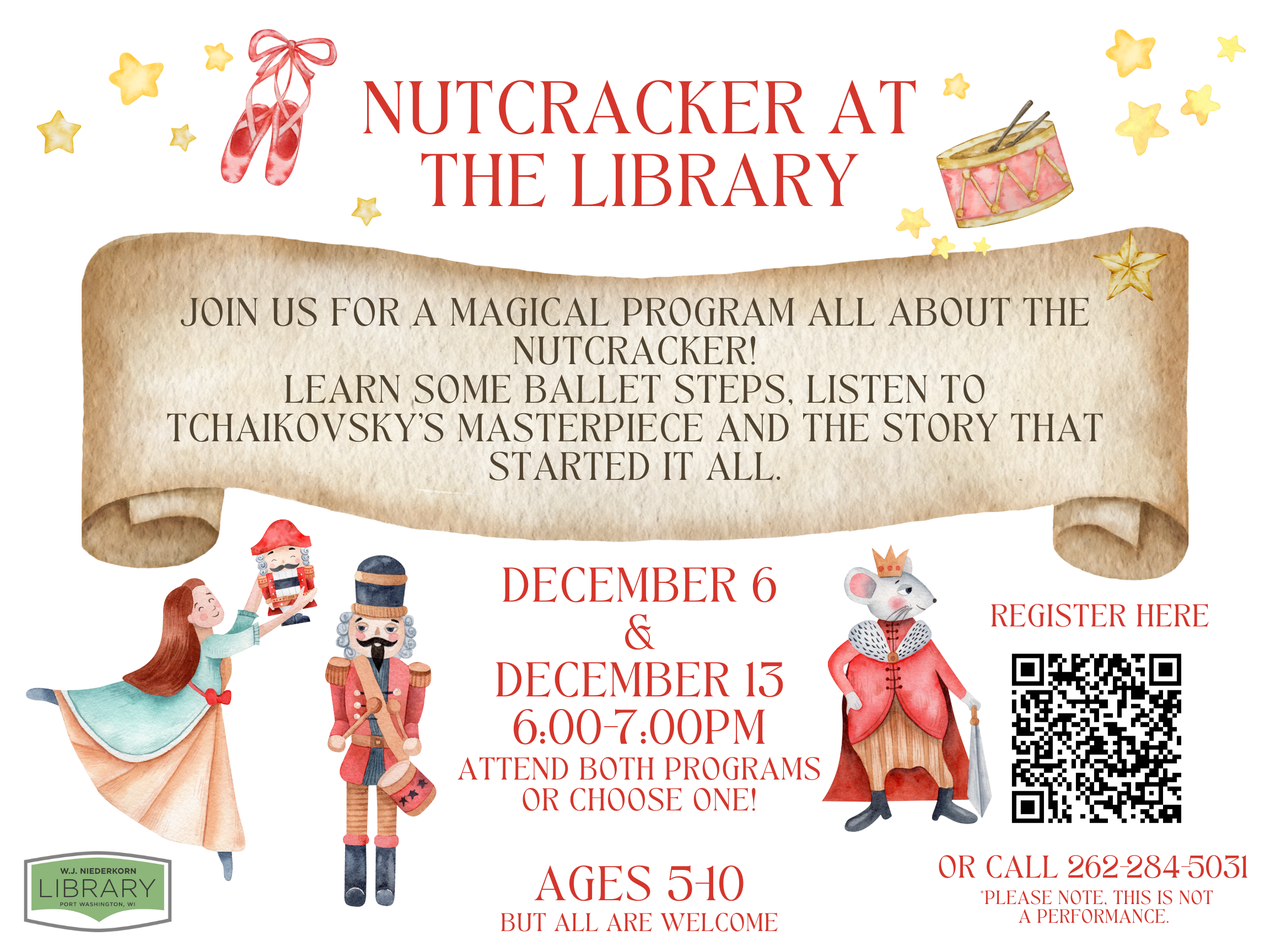 Questions or comments? Please contact Library Fieldwork Graduate Student Emily Bolwerk at ebolwerk@outlook.com or call the library at 262-284-5031.