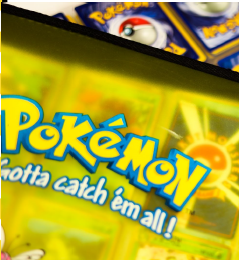 Date: May 6th
Time: 10:00am
End Time:11:30am
Location: Community Room
Pokémon Trading Card Saturday
Bring your Pokémon cards and decks for a morning of card trading! Participants are welcome to stay for open play from 10:30-11:30am but will need to supply their own decks and playmats.
This event is free and open to all ages. Registration is not required.
See you there, Pokémon trainers!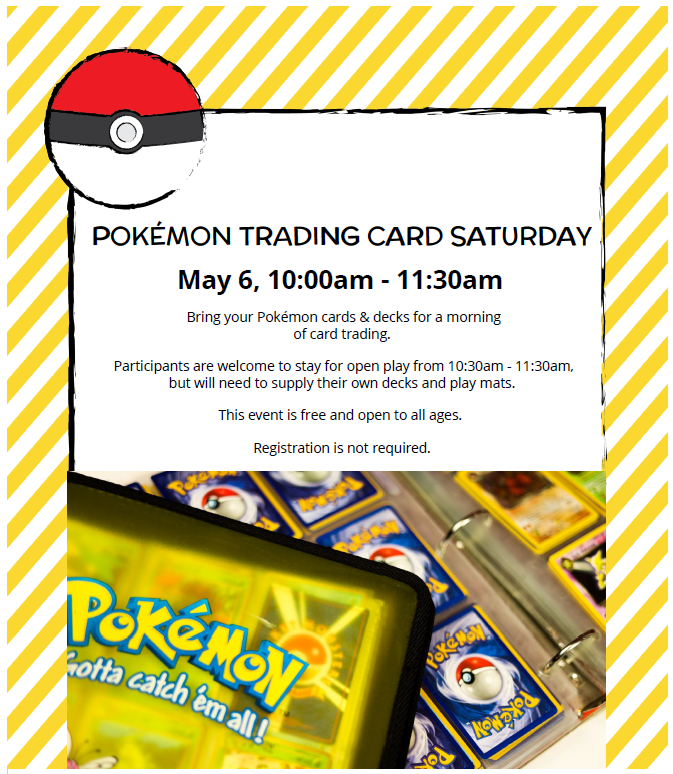 Questions or comments? Please reach out to Jamie Mercer, Head of Youth Services, at jmercer@monarchlibraries.org or 262-284-5031