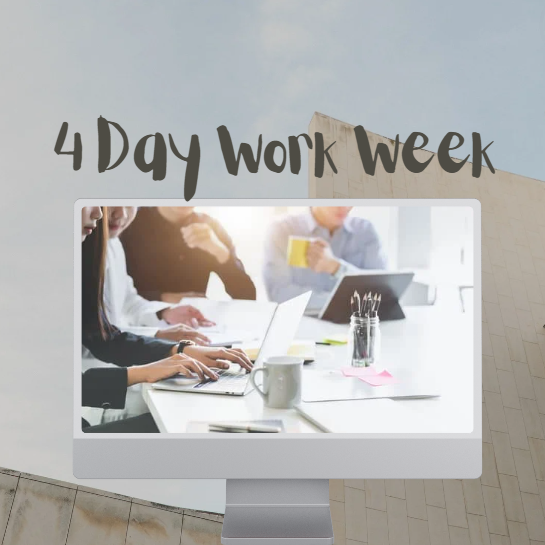 Date: May 18th
Time: 6:30pm
End Time:7:45pm
Location: Library Community Room
Port Conversations: 4-Day Work Week
Port Conversations is a discussion group for community members interested in respectfully exploring current issues.
What is a 4-day work week? How does it work? What are the ups and downs? Harbor Campus started this method for their employees in November. Carla Kostecki, Executive Director and Victoria Cabrerai, Employee Relations at Harbor Campus will discuss why they made the switch and how it has impacted the workplace over the last few months.
This event will take place in the Library Community Room (lower level). No registration is required.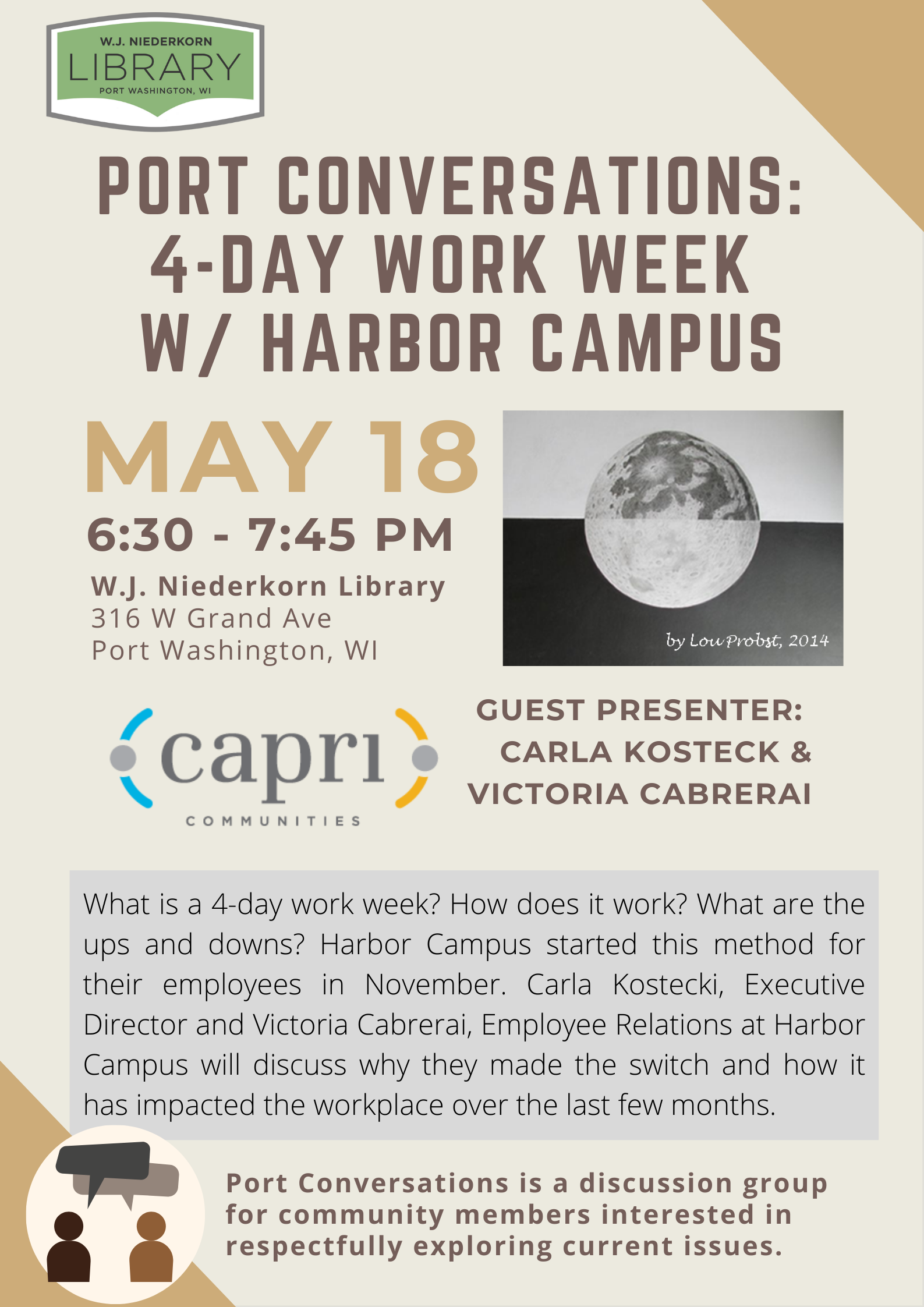 Questions? Reach out to Adult Services Librarian, Alyssa Strzyzewski, at astrzyzewski@monarchlibraries.org or call the library at (262) 284-5031.