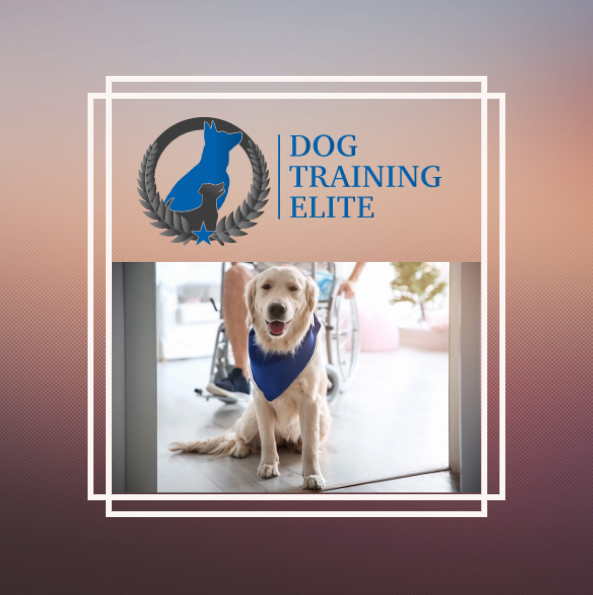 Date: October 6th
Time: 6:30pm
End Time:7:45pm
Location: Library Community Room
Port Conversations: Service Dogs
Port Conversations is a discussion group for community members interested in respectfully exploring current issues. A service dog is defined as a dog individually trained to perform tasks for a person with a disability. A disability is any physical or mental condition that substantially limits a major life activity. Service dogs are working dogs.
Mary Stallmann, service dog trainer and owner of Dog Training Elite located in Milwaukee, WI, and local student, Bianca Sova who knows first-hand the difficulty of getting a service animal discuss their experiences in the field.
If you've ever been curious about what makes a service dog, then this is for you. Mary and Bianca will be here to talk about how service dogs are trained and what jobs they do, where they are allowed in the community (including some information about the laws in the Americans with Disabilities Act), and what to know about the dog's rights and working behaviors. Let's have a conversation and learn more about these community helpers!
This event will take place in the Library Community Room (lower level). No registration is required.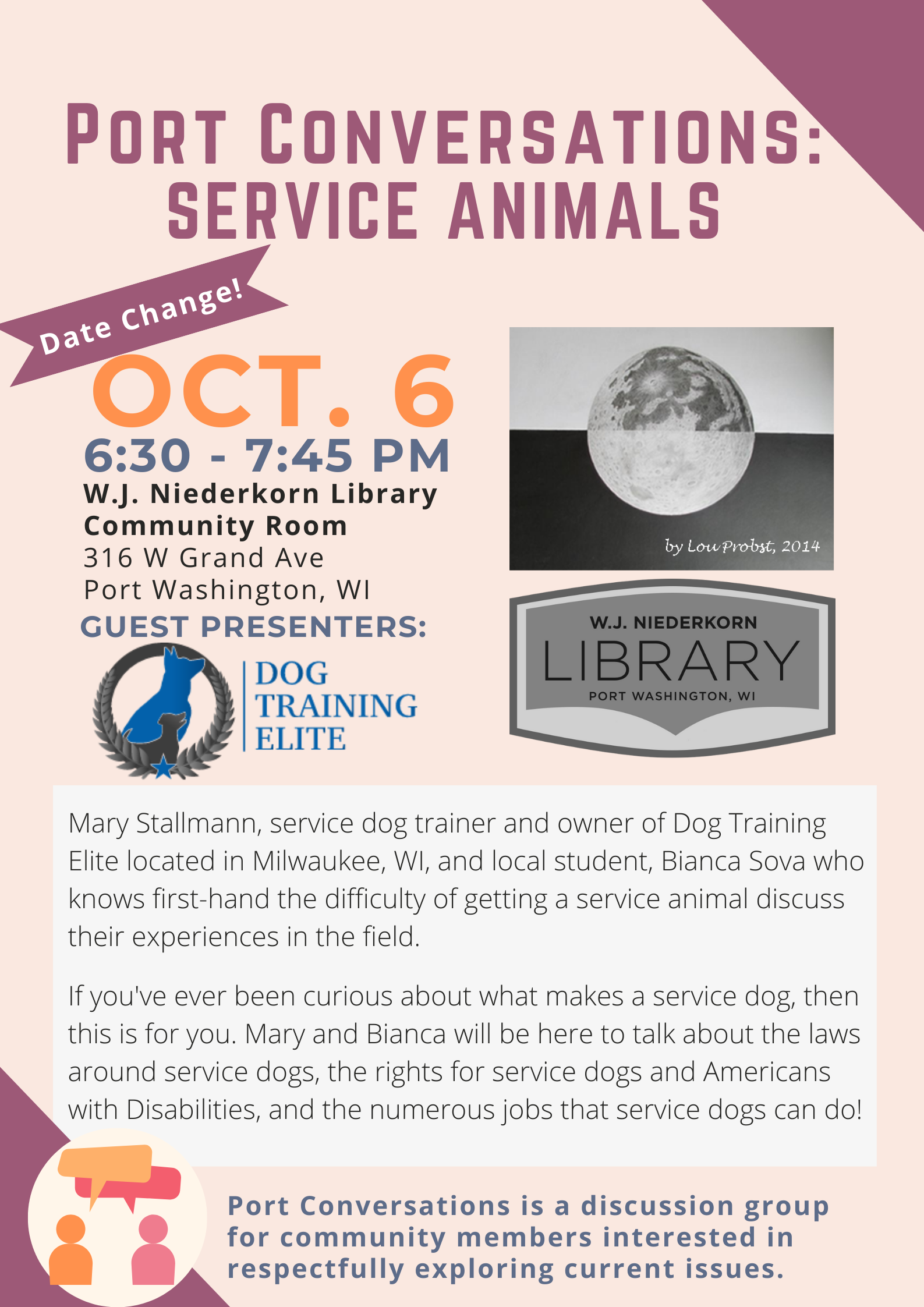 Questions? Reach out to Adult Services Librarian, Alyssa Strzyzewski, at astrzyzewski@monarchlibraries.org or call the library at (262) 284-5031.