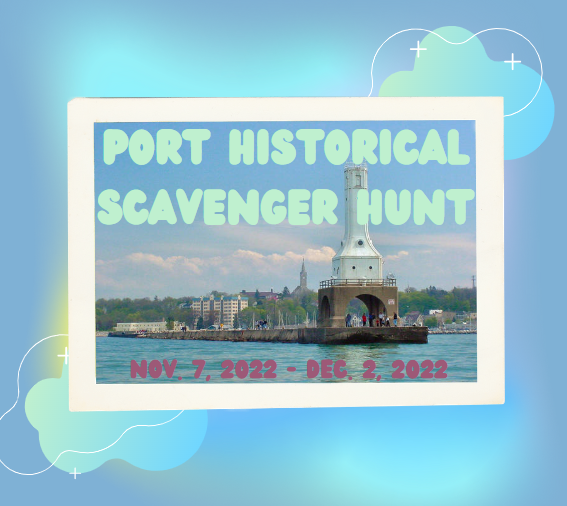 Date: November 7th
Location: Port Washington
All ages are invited to participate in a Port Washington themed Historical Scavenger Hunt from Monday, Nov. 7th to Friday, Dec. 2nd.
To play, you will need a mobile device. Scan the QR code with your device to start the adventure. You will receive an SMS message welcoming you; hit send to begin.
Clues will take you to historic locations around Port Washington. Follow the all the clues to complete the activity and claim a prize from the library!
Thank you to the EBOW National Cohort 2022 program for making this possible.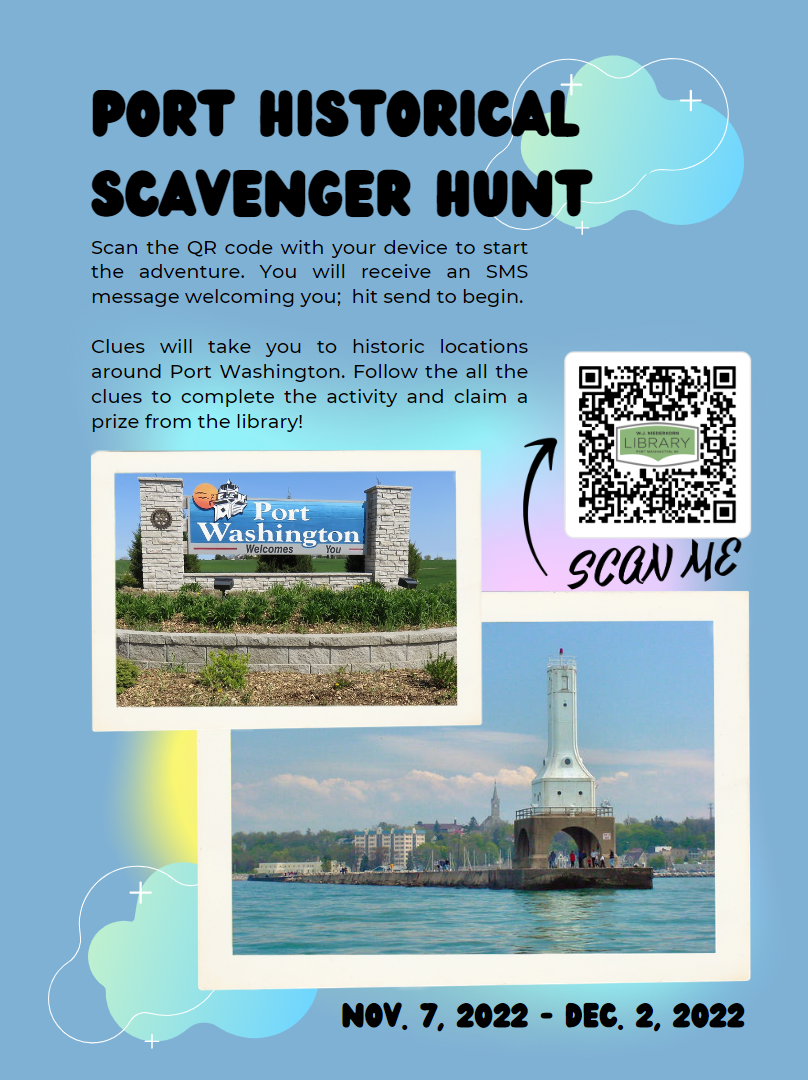 Questions or comments? Contact a librarian at the W.J. Niederkorn Library by calling (262) 284-5031.