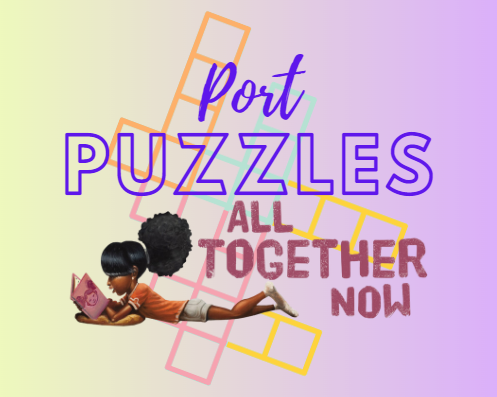 Date: August 4th
Time: 9:00am
Summer Adult Grab N' Go: Port Puzzles
Our adult grab n' go kit this summer is Port Puzzles. Each month, a kit will be offered alongside our Summer Reading Program theme: All Together Now. Included in the kit will be word searches, origami, and word puzzles. Get one kit per person each month on the upper floor at the library and and take it to go, to do at home! The monthly kit will be available for pick up beginning on the first Friday of the month while supplies last.
No registration required.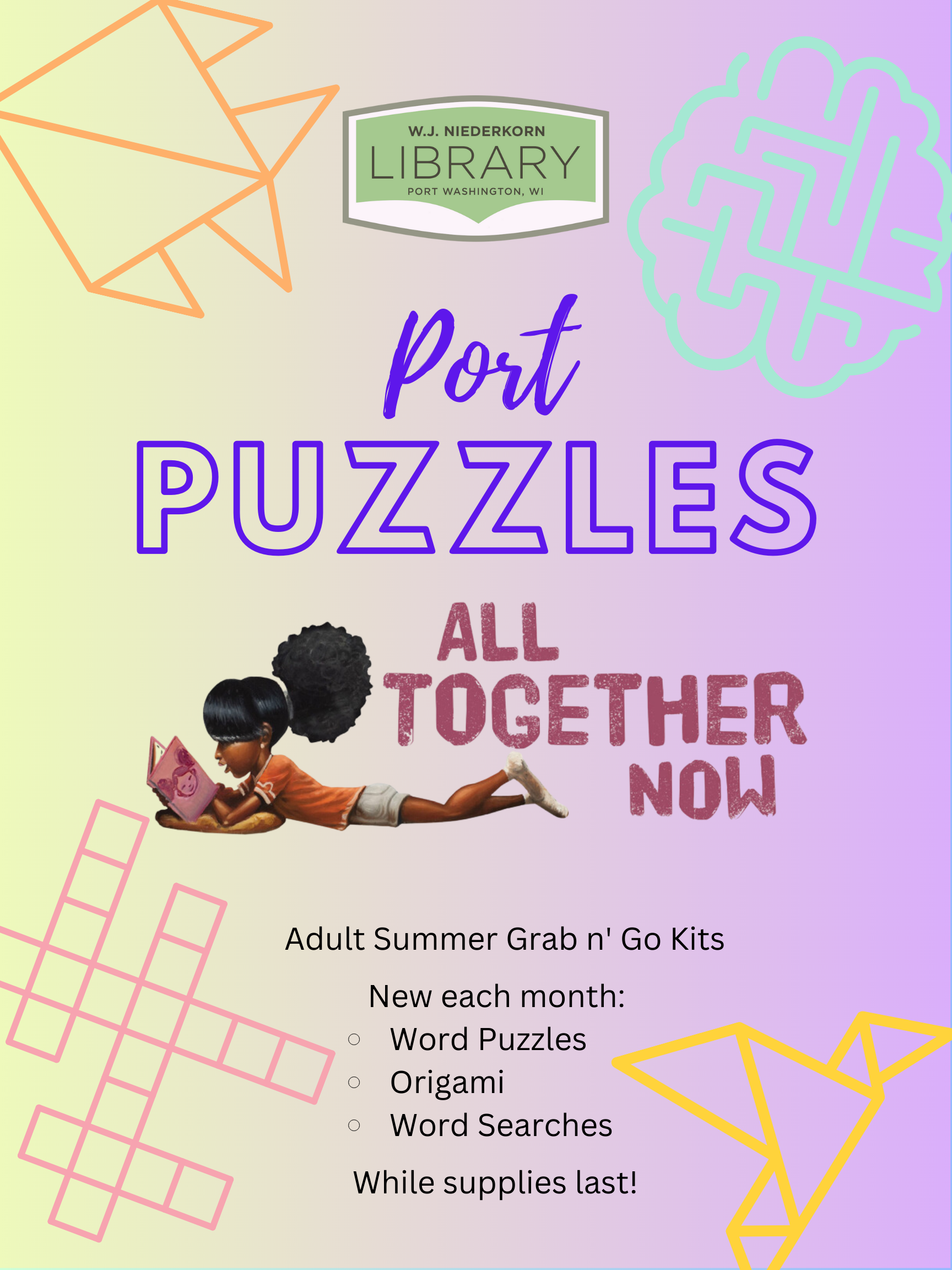 Questions? Contact Adult Services Librarian, Alyssa Strzyzewski at astrzyzewski@monarchlibraries.org or (262) 284-5031.