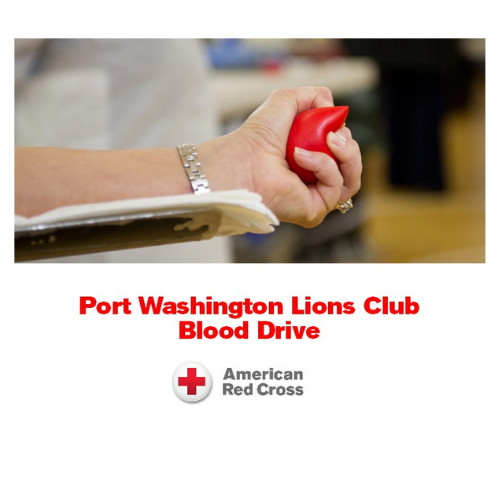 Date: October 19th
Time: 12:00pm
End Time:5:00pm
Location: Library Community Room
Port Washington Lions Club Blood Drive (Red Cross)
Help to save a life by donating blood at the Lions Club Blood Drive located in the library's community room (lower level). For an appointment call 1-800-RED CROSS (1-800-733-2767) or visit https://www.redcrossblood.org/give.html/drive-results?zipSponsor=53074
Appointments strongly encouraged.
Note: Trick or treat: $5 e-gift card to a merchant of choice when you come give in October.