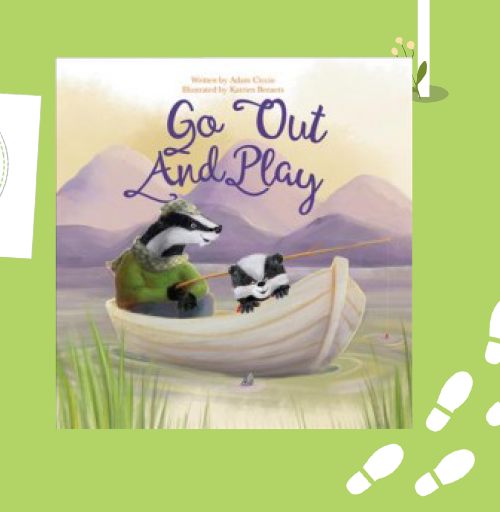 Date: May 1st
Time: 9:00am
Location: Library lawn
Screen-Free Week StoryWalk
In celebration of Screen-Free Week 2023, stop by the library lawn to enjoy a storywalk, which will be placed on the Grand Ave side of the library for all to read and enjoy! Our featured story will be the picture book Go Out and Play by Adam Ciccio (author) and Katrien Benaets (illustrator).
Our storywalk will be up from May 1 (starting at 9am) through May 5 (ending at 6pm).
StoryWalks allow you to enjoy reading and the outdoors at the same time. Laminated pages from a book are attached to signs, which are placed along an outdoor path.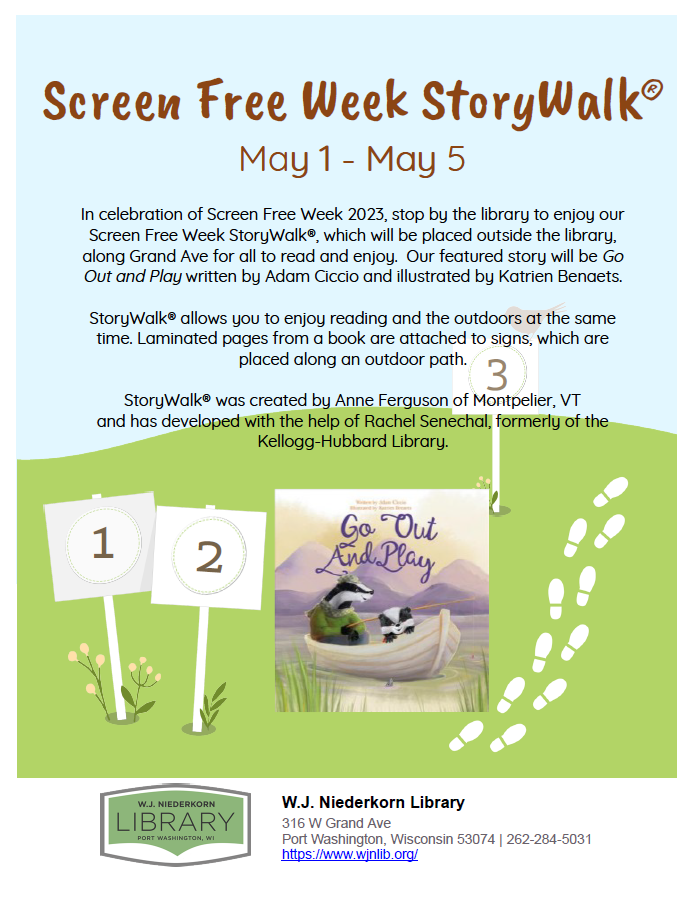 Questions or comments? Please contact Head of Youth Services, Jamie Mercer, at jmercer@monarchlibraries.org or 262-284-5031.