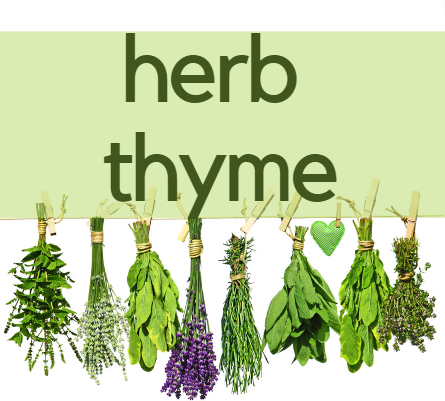 Date: March 3rd
Time: 9:00am
Spring Adult Grab N' Go: Herb Thyme
Our adult grab n' go kit this spring is Herb Thyme bags. Each month, a kit will be offered that highlights a different herb. Included in the kit will be dried herbs, herb seeds to plant, and recipes to use the herbs. Get one kit per person each month on the upper floor at the library and and take it to go, to use at home! The monthly kit will be available for pick up beginning on the first Friday of the month while supplies last.
No registration required.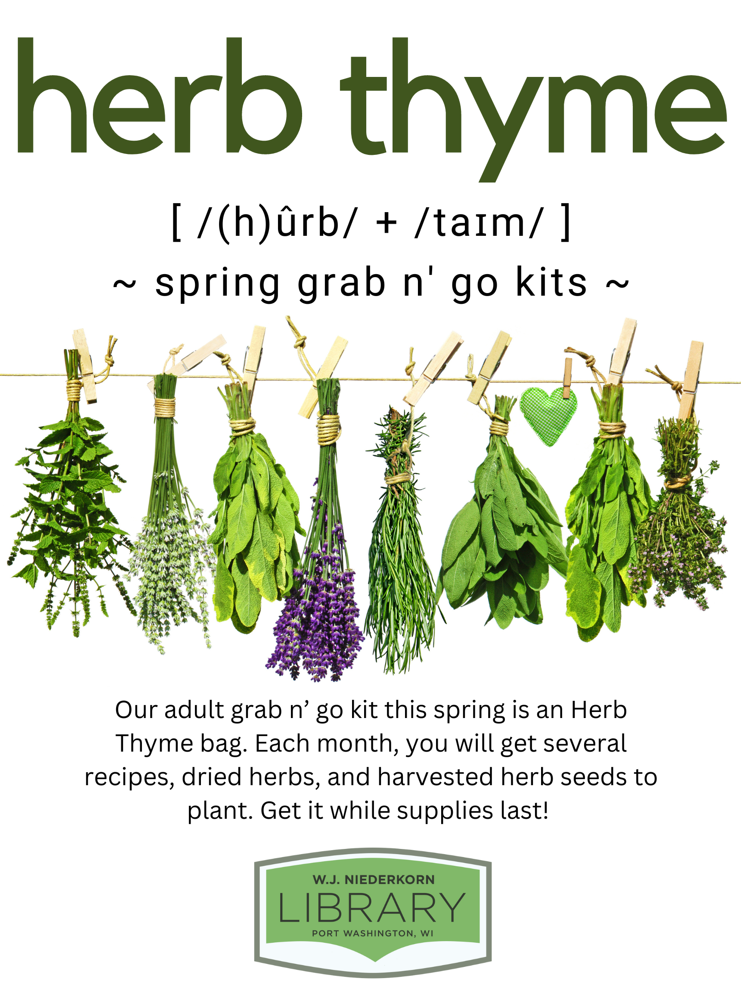 Questions? Contact Adult Services Librarian, Alyssa Strzyzewski at astrzyzewski@monarchlibraries.org or (262) 284-5031.