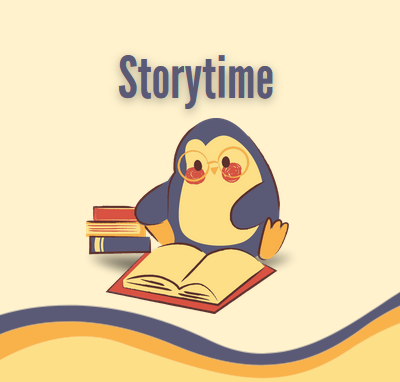 Date: November 28th
Time: 9:45am
End Time:10:15am
Location: Community Room
Storytime
Tuesday mornings – 2 time offerings of the same storytime: 9:45-10:15am and 10:30-11am. Fall series goes from Sept 19-Nov 28 (no storytime on Nov 21).
Age: Most suitable for preschoolers, but open to all
Drop in Tuesdays for a fun, interactive storytime with Miss Amy followed by singing and dancing with Miss Jamie. Registration is not required.
Please see our storytime guidelines here.
Questions or comments? Contact our Children's Library Assistant/Storyteller, Miss Amy, at ahagenow@monarchlibraries.org or 262-284-5031.