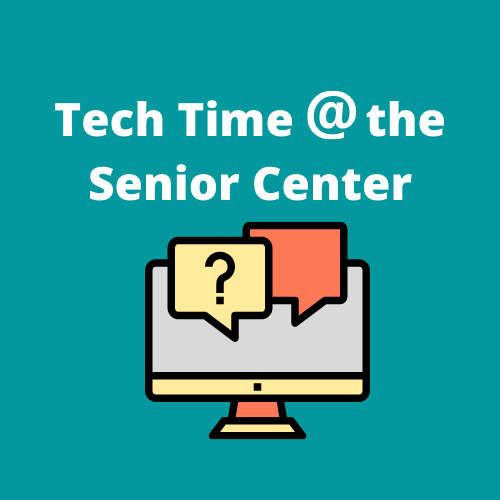 Date: January 25th
Time: 1:00pm
Location: Port Washington Adult Community Senior Center
Tech Class at the Senior Center: The Google Suite

Did you know that Google is more than just an internet browser? It has apps in its "suite" that can be useful for your everyday life including email, map GPS, storage for files and photos, and much more! Come learn about how Google can make things easier for you during this session at the Senior Center with Adult Services Librarian, Alyssa. Alyssa will also be able to answer questions after the class.
Call the Senior Center to register at (262) 284-5821.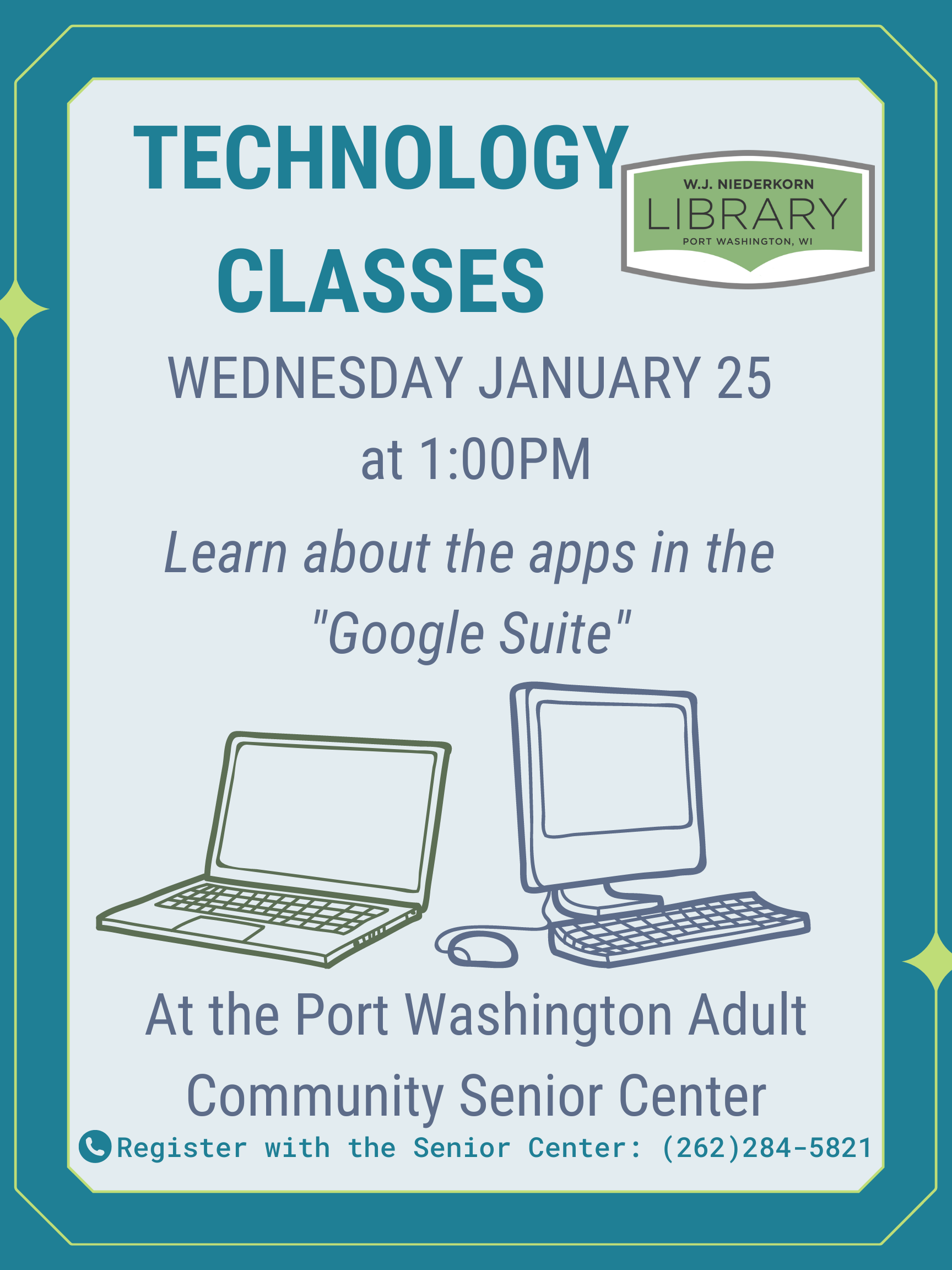 Questions about the program? Contact Alyssa at astrzyzewski@monarchlibraries.org or by calling the library at (262) 284-5031.