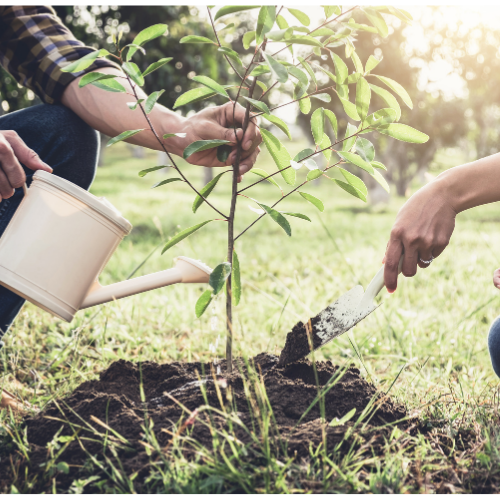 Date: April 22nd
Time: 8:30am
End Time:11:30am
Location: Library Lawn (Grand Ave side)
The Western Great Lakes Bird and Bat Observatory (WGLBBO) is hosting a free tree giveaway at the W.J. Niederkorn Library on April 23 from 8:30am-11;30am and at Veteran's Park from12:00pm-2:30pm. Celebrate Earth Day and Arbor Day by adopting a native tree! Trees are 2-3 years old and 1-2 feet tall. Please be prepared to plant your bare-root tree as soon as possible. Limit of two trees per household.
The following species will be available (while supplies last): Bur Oak, Shagbark Hickory, Swamp White Oak, and Red Oak. These trees were generously donated by Living Lands and Waters as part of their MillionTrees Project.
Find more information on each tree species here: https://www.arborday.org/trees/treeGuide/
Remember to check for underground cables and pipes before digging! Call the Diggers Hotline: 1-800-242-8511 to determine if utilities are buried under your property. Please call at least three business days before you dig.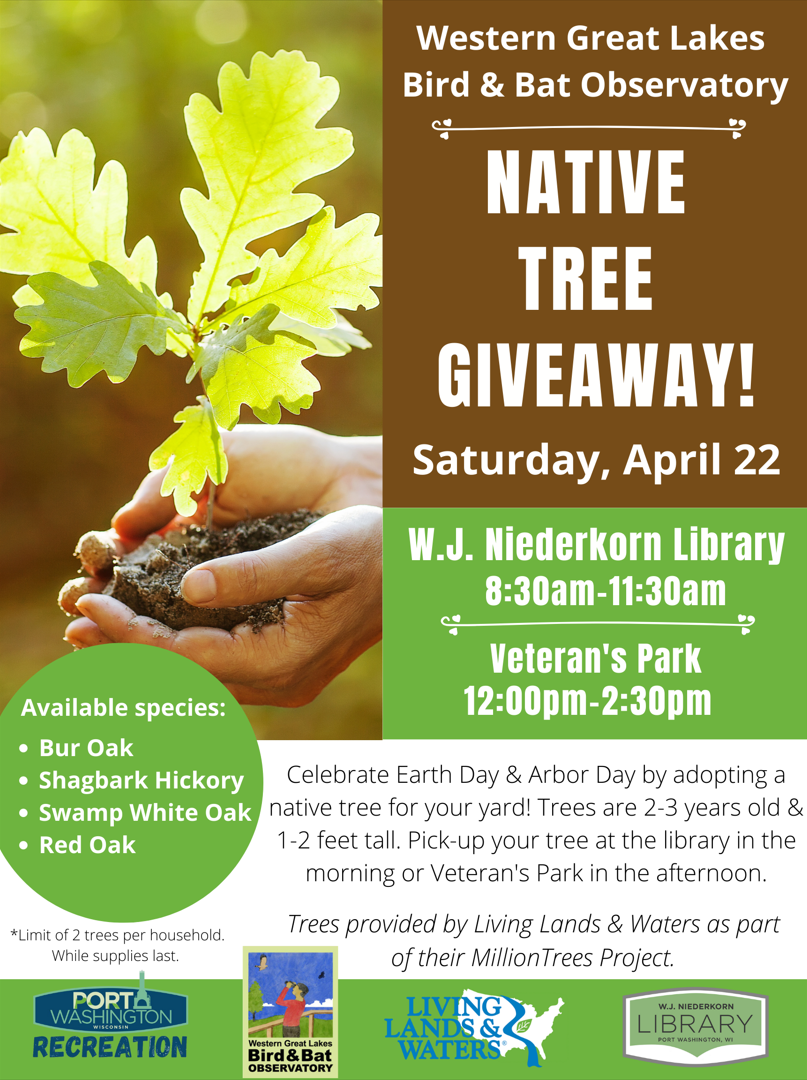 Questions or comments? Please contact our library staff member for this event: Alyssa Strzyzewski, Adult Services Librarian, at astrzyzewski@monarchlibraries.org or 262-284-5031.