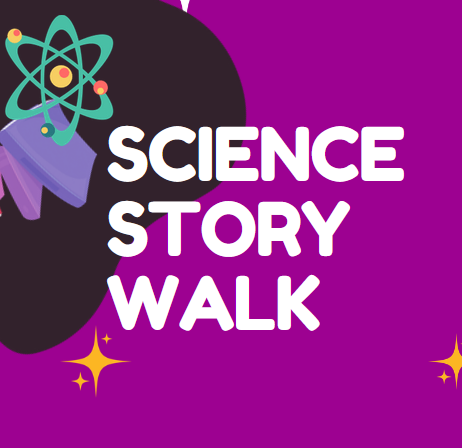 Date: October 10th
Location: Upper Lake Park
Wisconsin Science Festival StoryWalk
All are welcome to enjoy a science-themed StoryWalk in Upper Lake Park from October 10-16. Upper Lake Park is located at 554 N. Lake St, Port Washington, WI 53074. Park hours are 6am-10pm.
Our StoryWalk title will be the picture book The Big Storm: A Very Soggy Counting Book by Nancy Tafuri.
A StoryWalk is a book spread out page by page on signs along a walking path – an innovative and delightful way for children and adults to enjoy reading and the outdoors at the same time!
This event is part of the Wisconsin Science Festival, held throughout Wisconsin from Oct 10-16, 2022.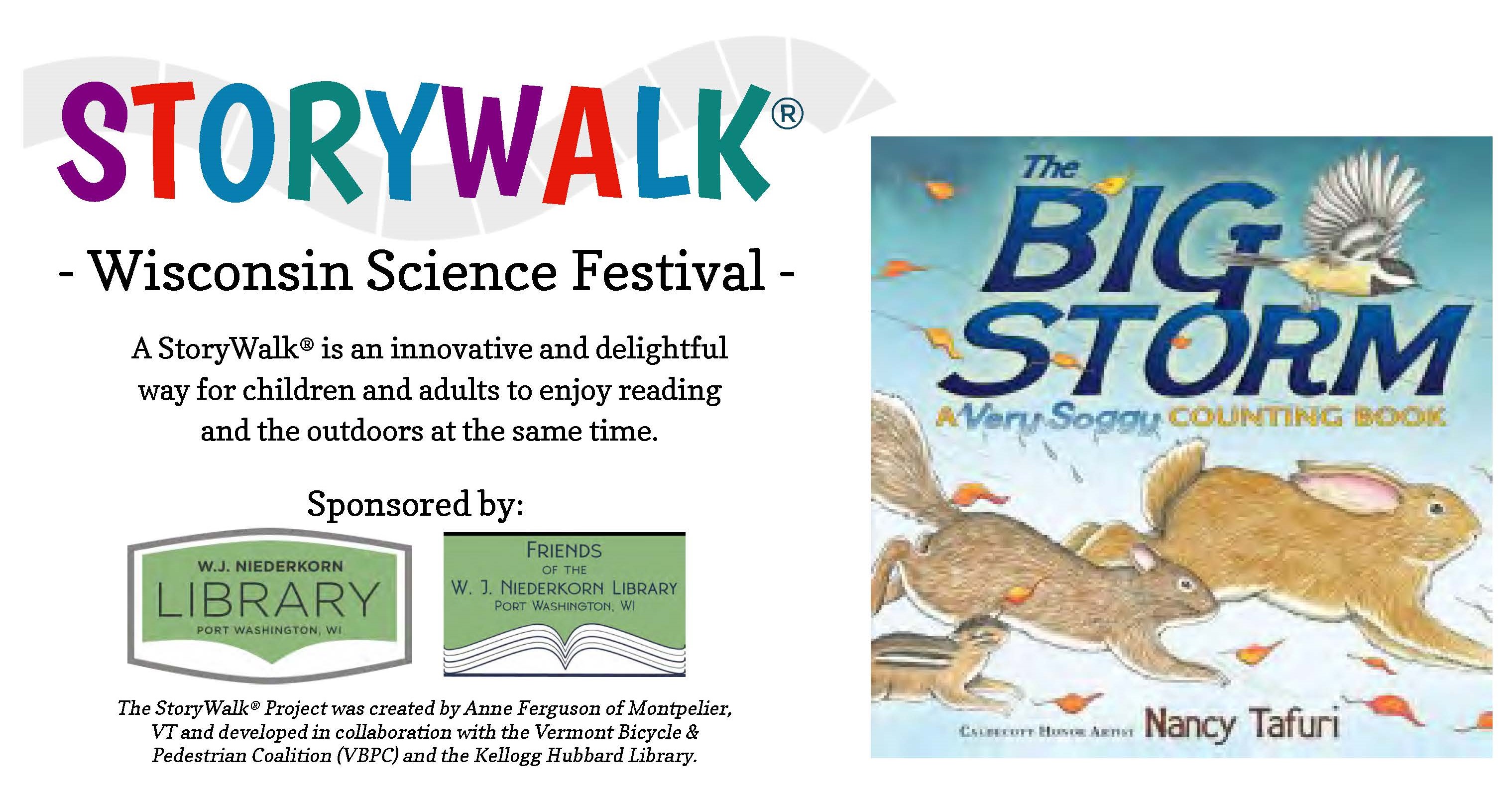 Questions or comments? Please reach out to Jamie Mercer, Head of Youth Services, at jmercer@monarchlibraries.org or 262-284-5031