Our Teen Services Department serves teens in 7th through 12th grade.
We offer Teen Alley on the upper floor of the building where teens may relax, study, and read. This space is reserved for teens. Our teen collection consists of novels separated by genres, manga, and graphic novels. Teen non-fiction and audiobooks are interfiled with the adult collections.
Teen programming is modified right now due to COVID-19. Available programs are listed on the events section of our library website as well as on our library Facebook page.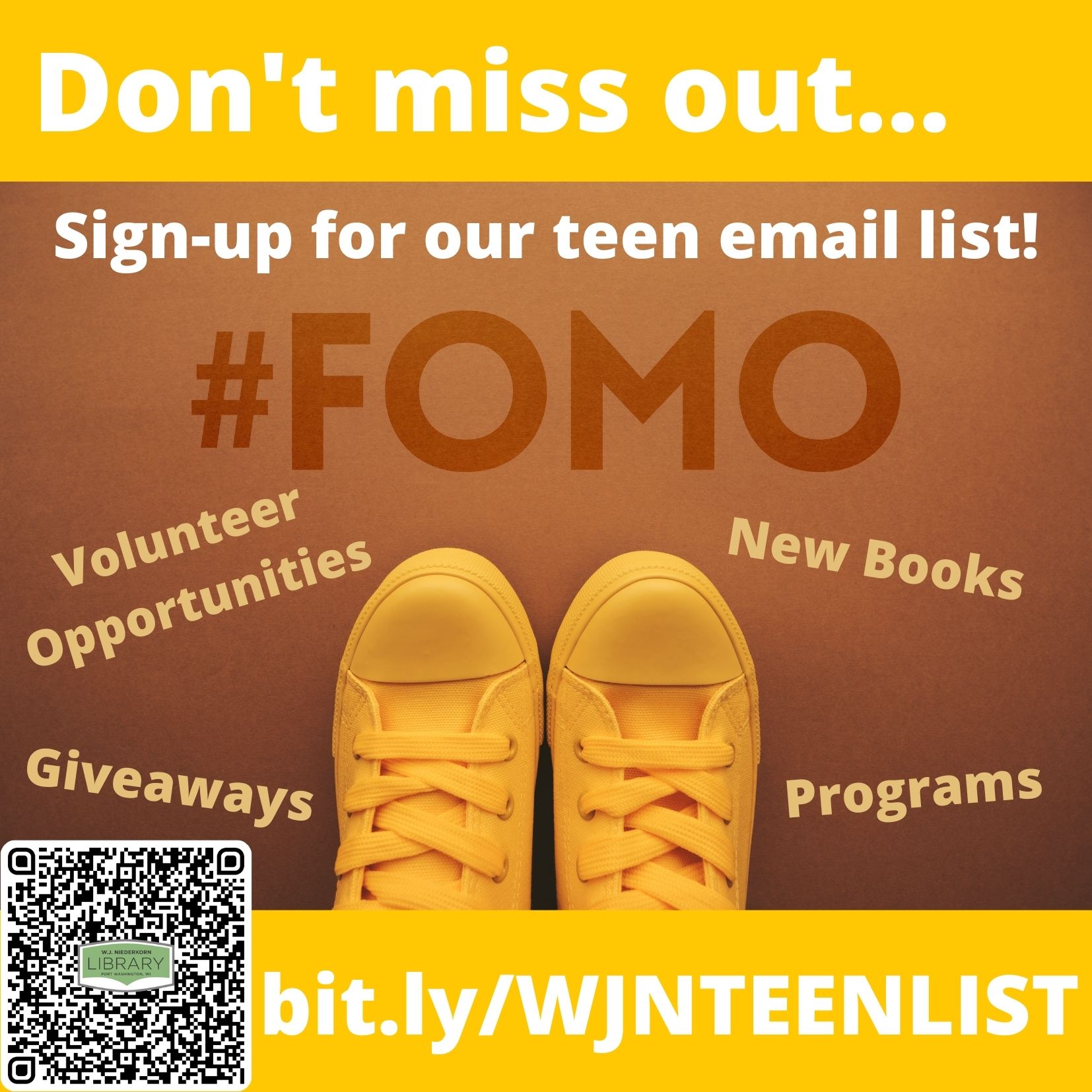 Sign-up for our teen email list at bit.ly/WJNTEENLIST! Library-related happenings for teens including new book announcements, events, freebies, and opportunities to get involved!
You may contact Katie Miles, our Public Services Librarian, with any questions at kmiles@monarchlibraries.org or 262-284-5031.